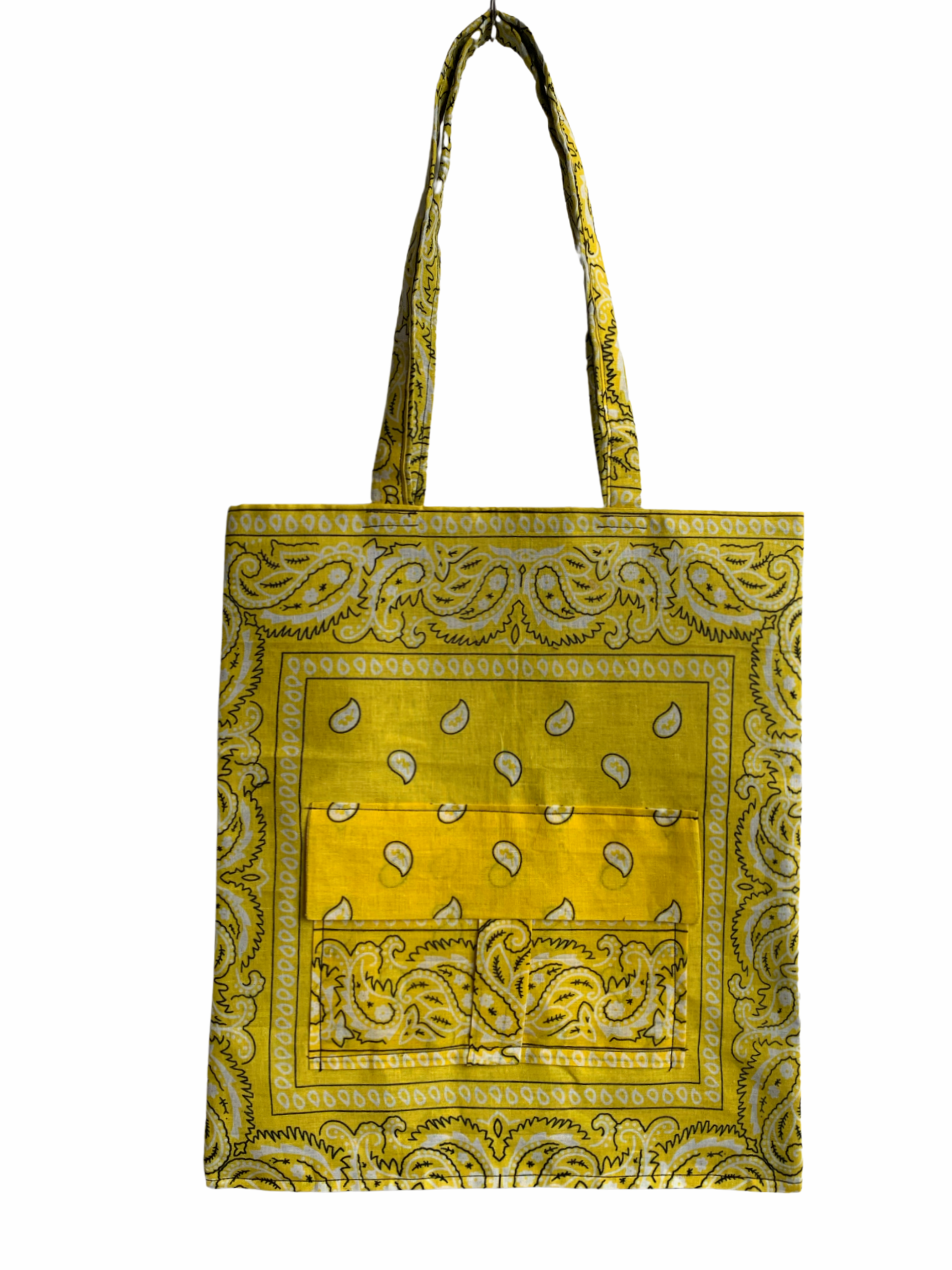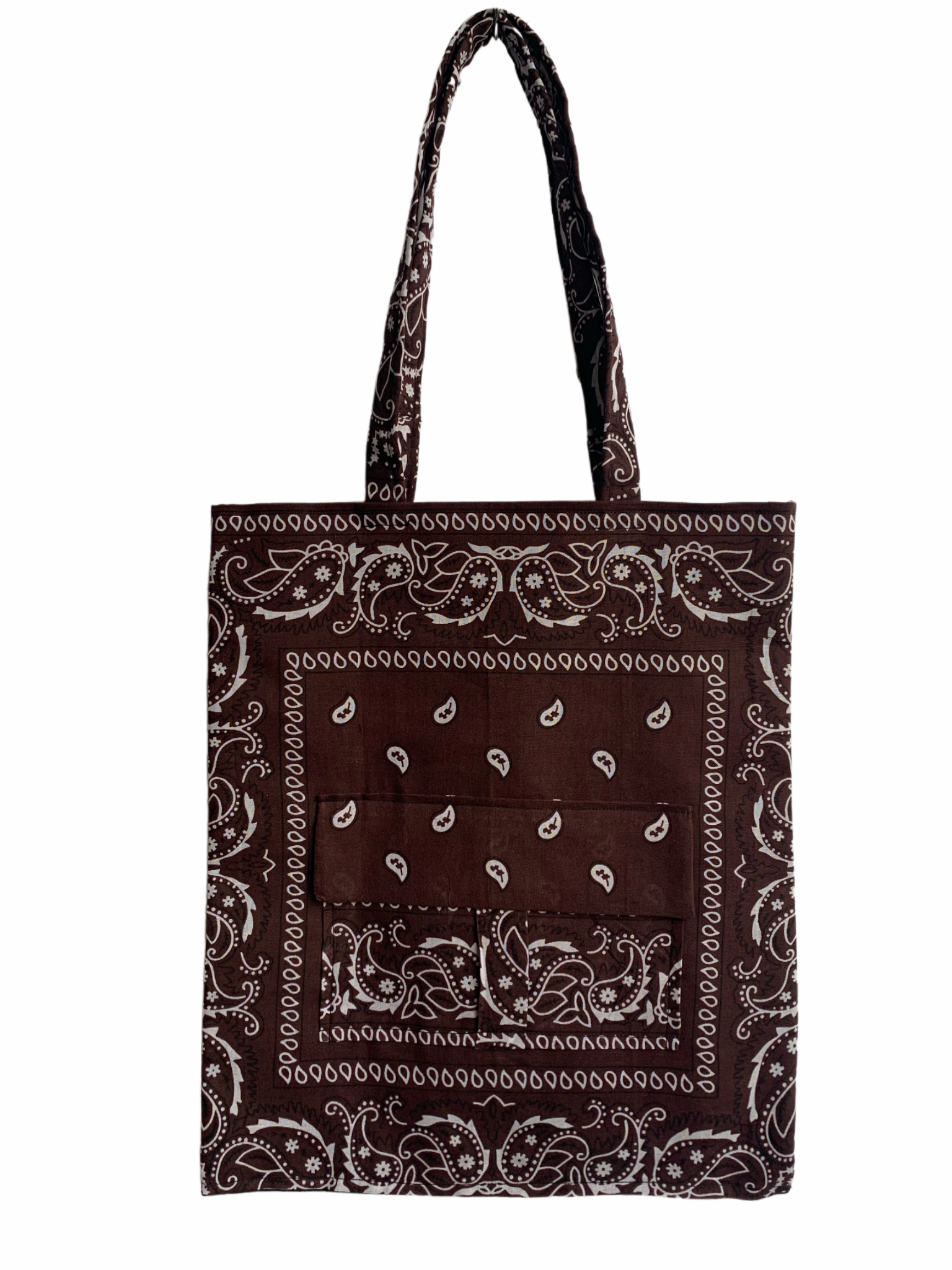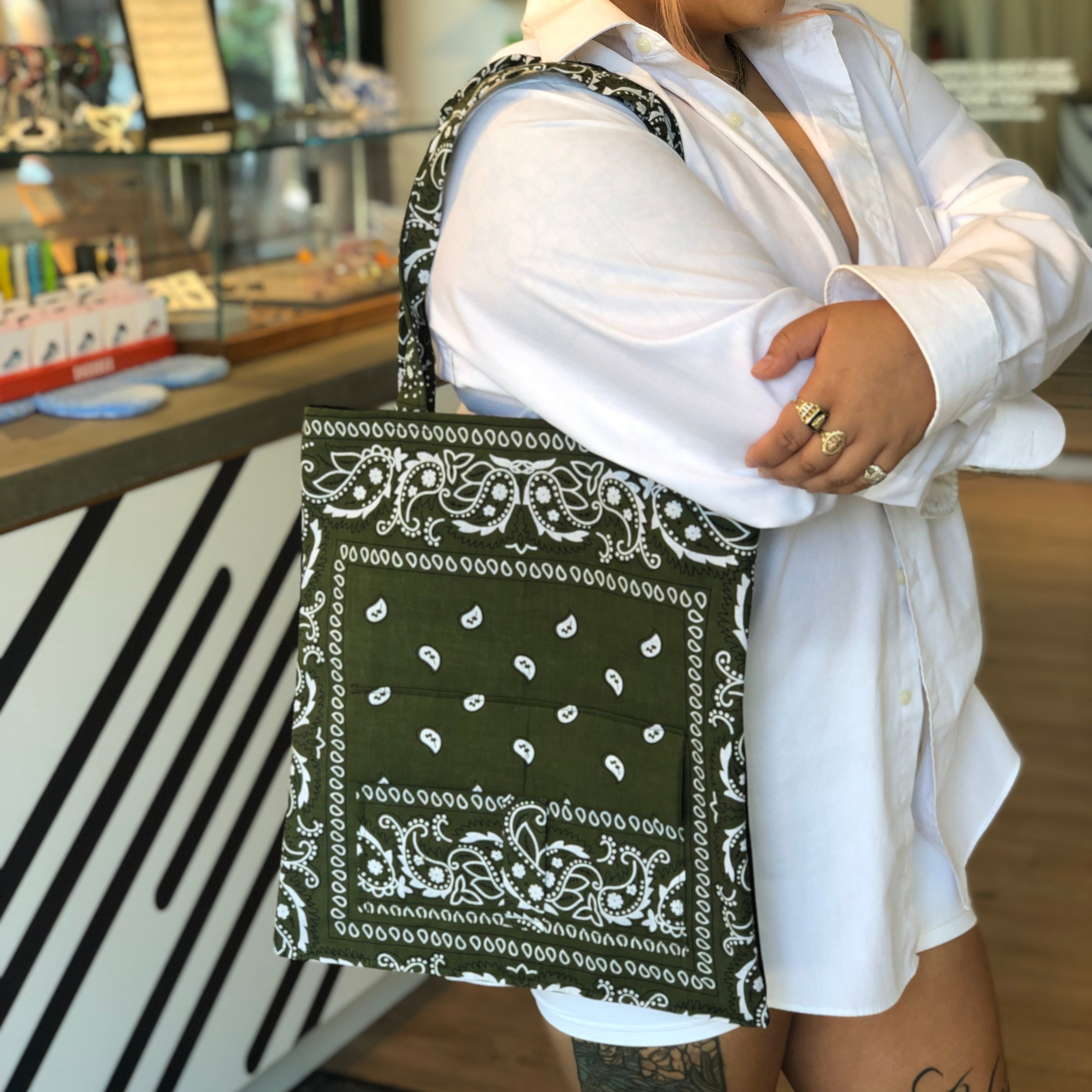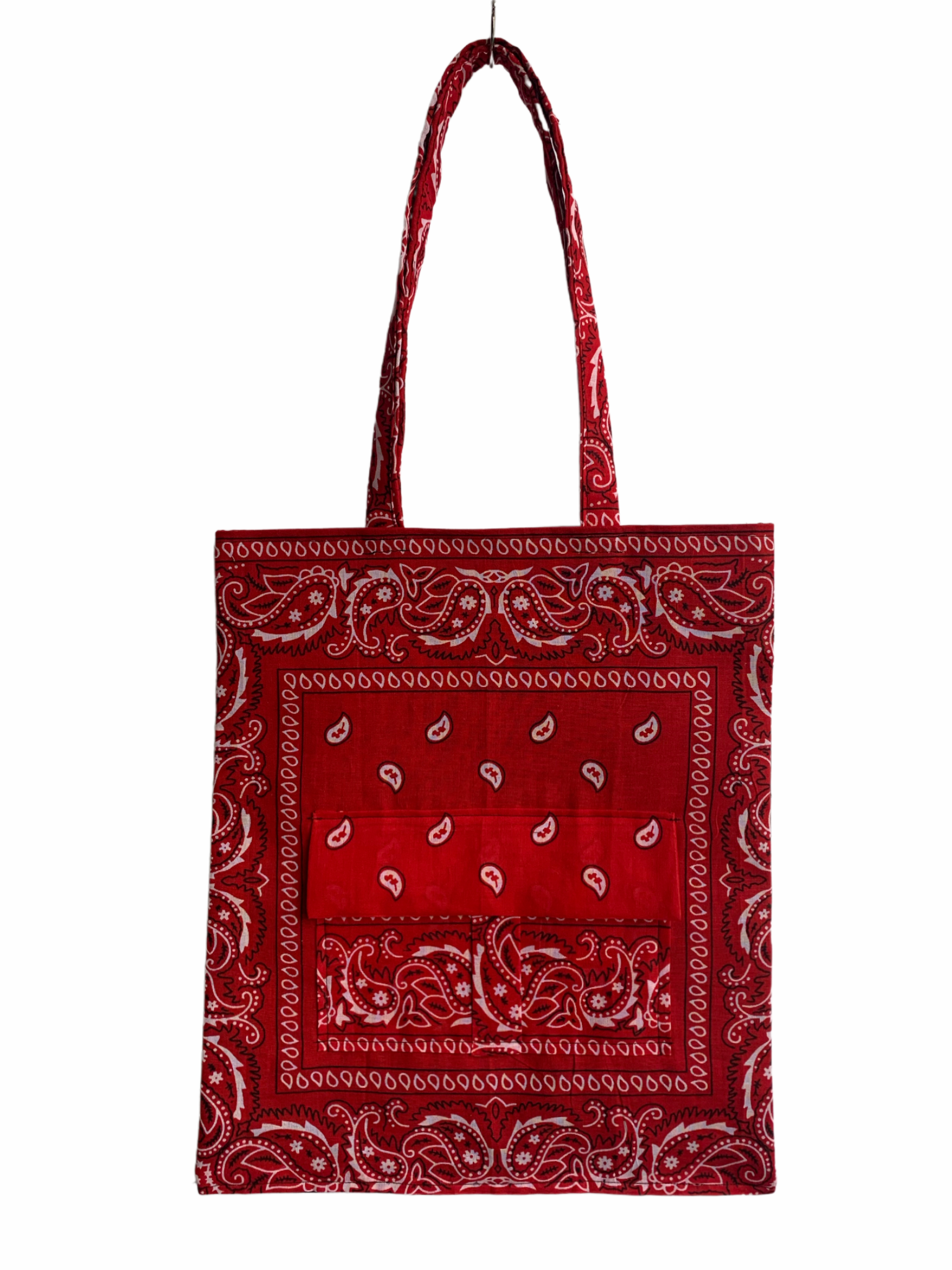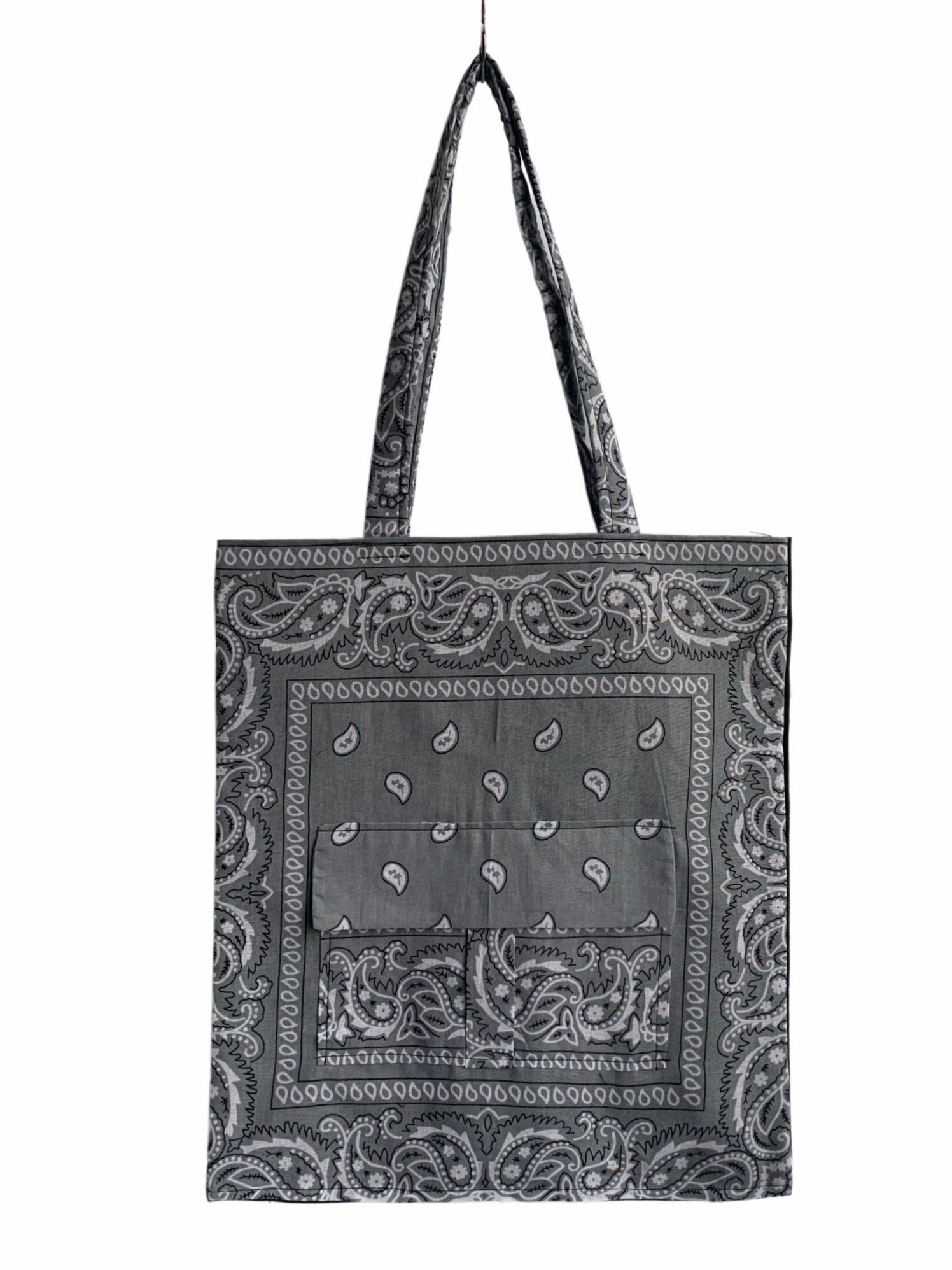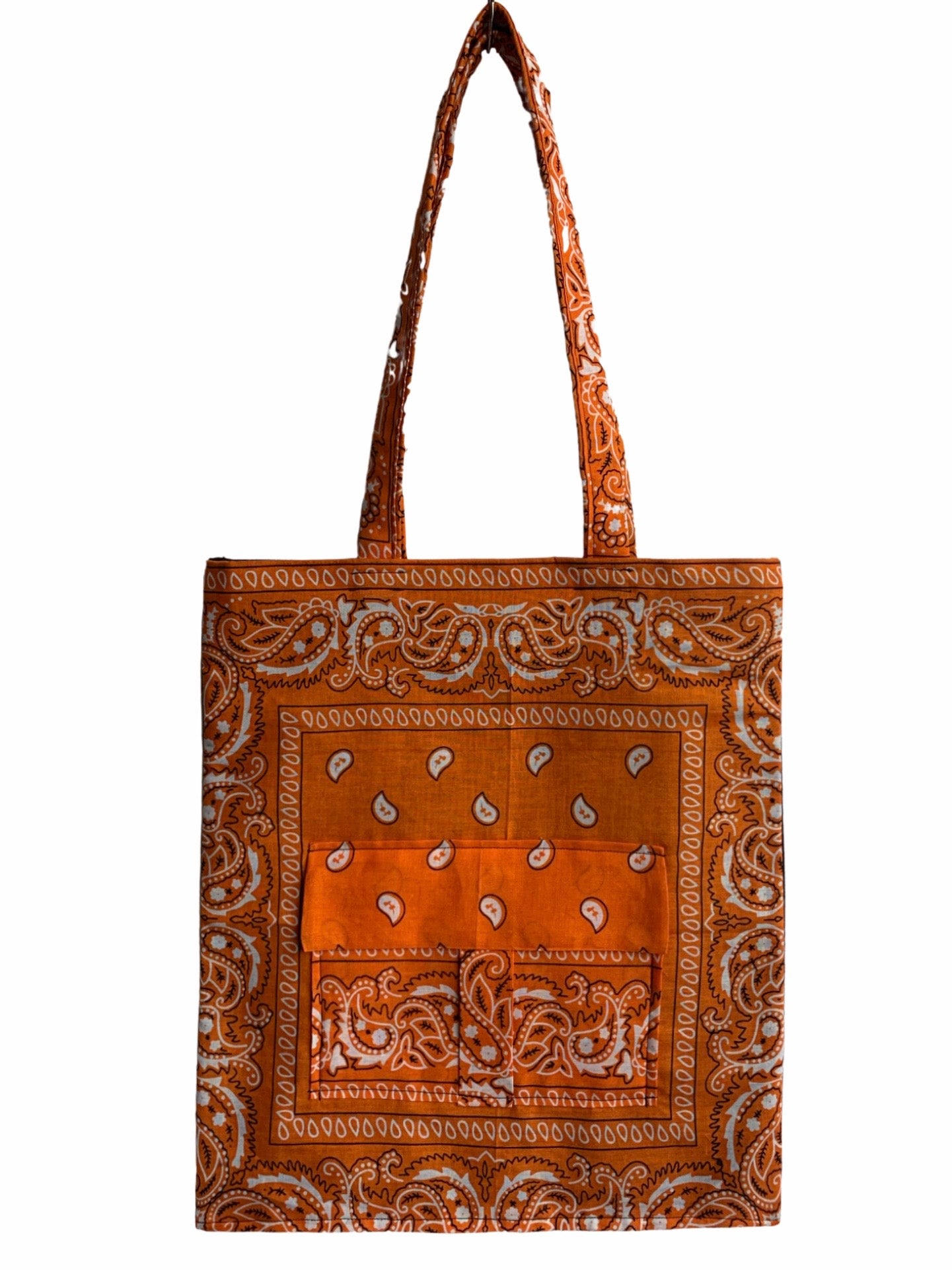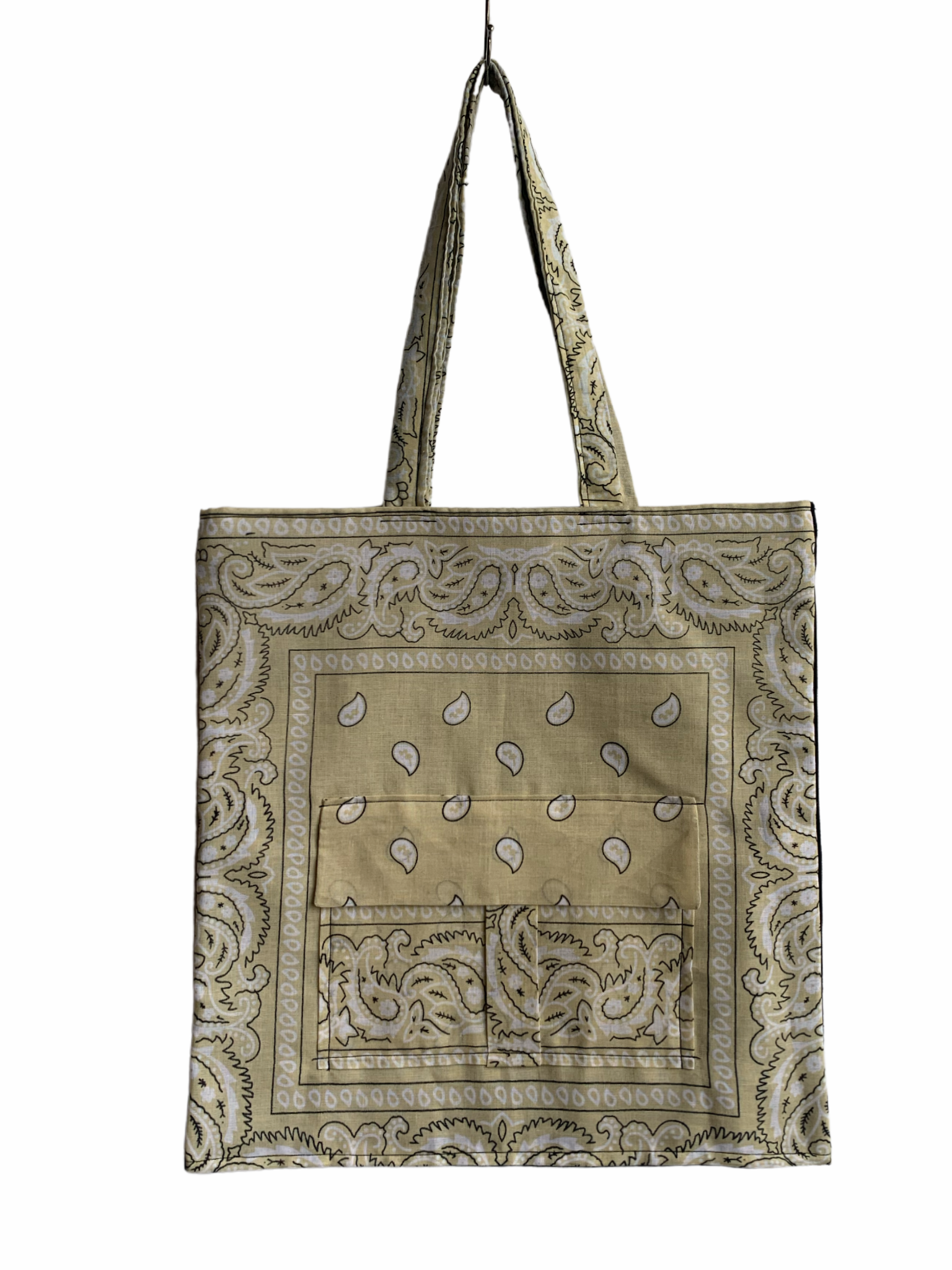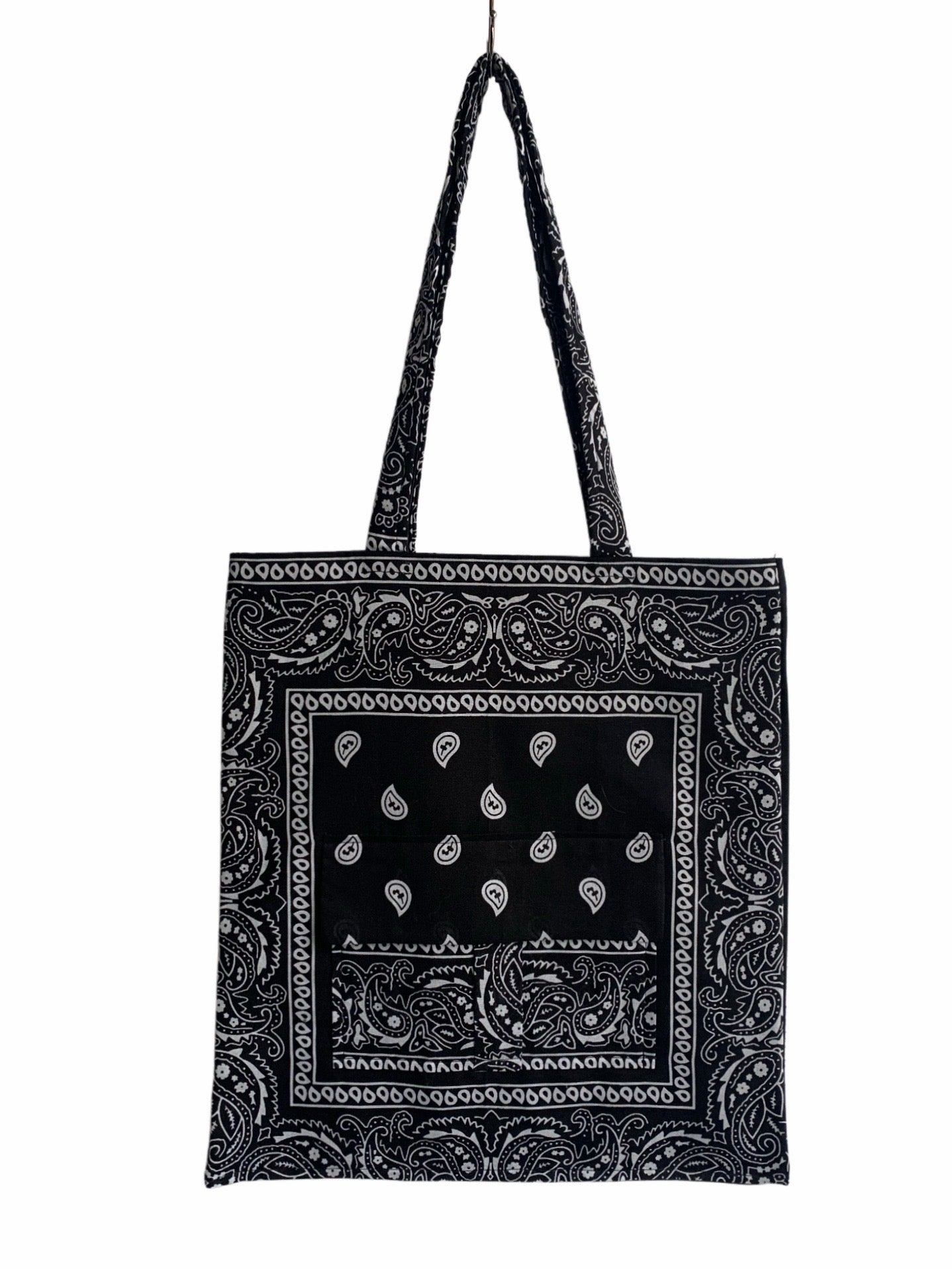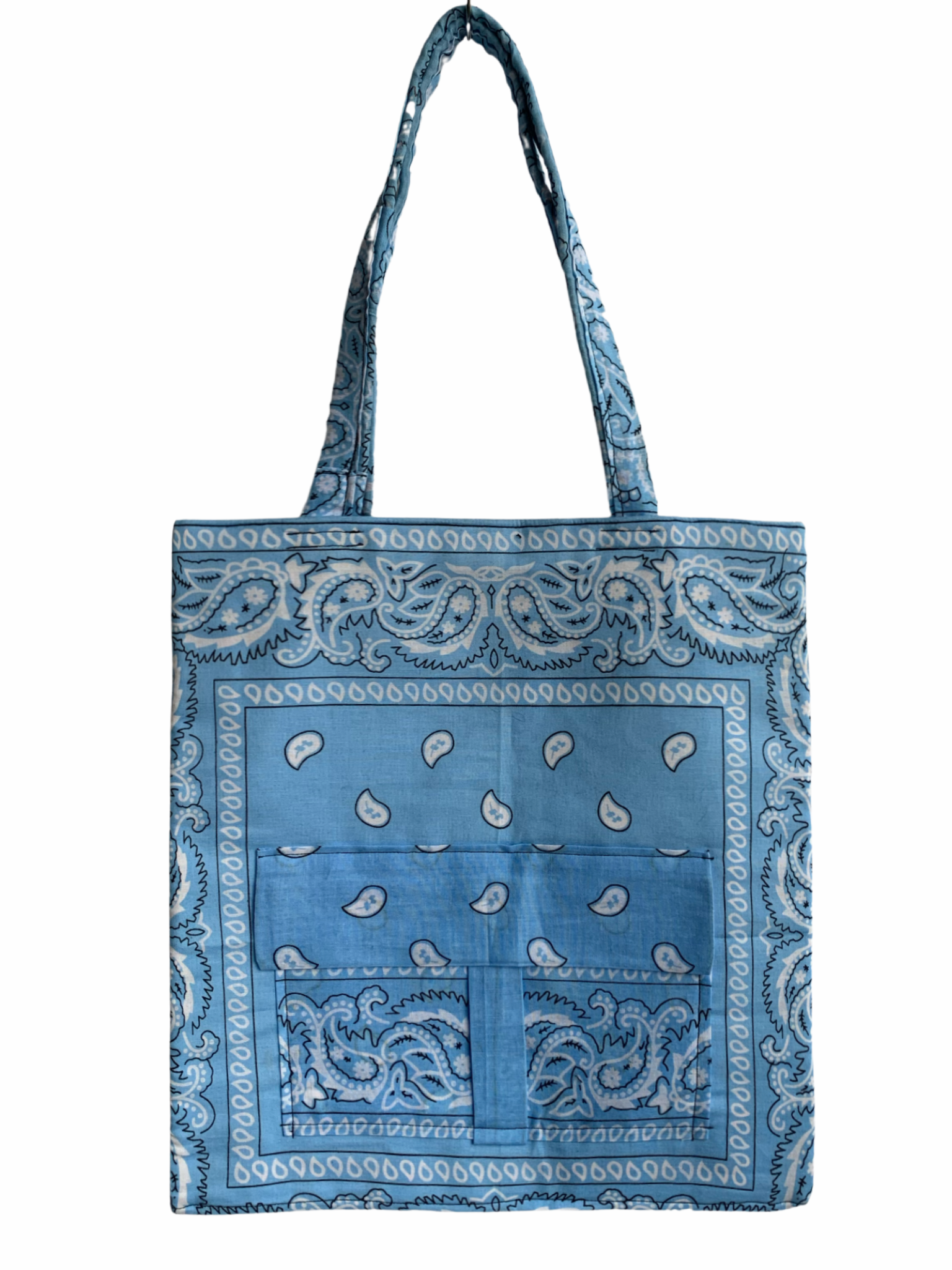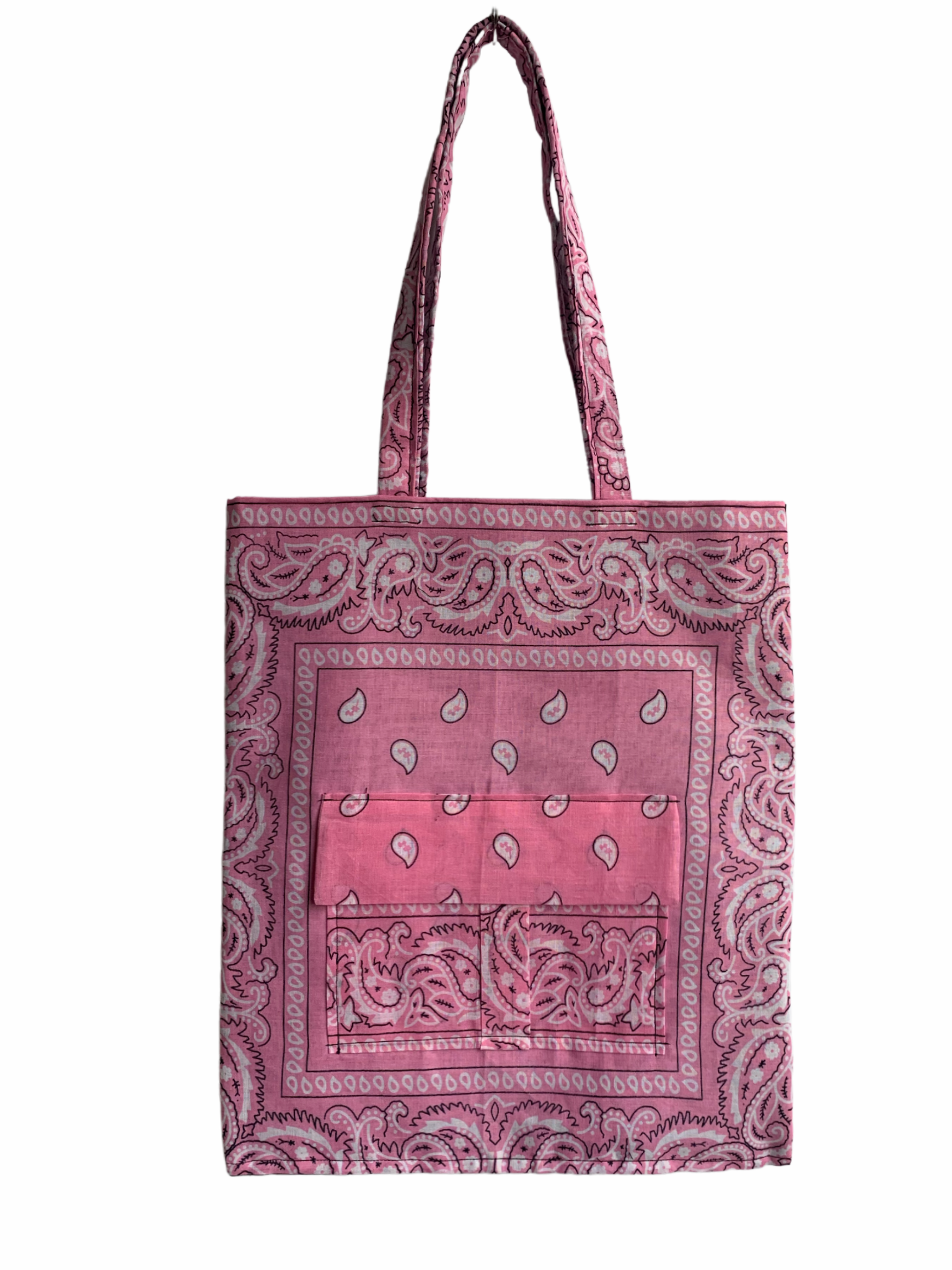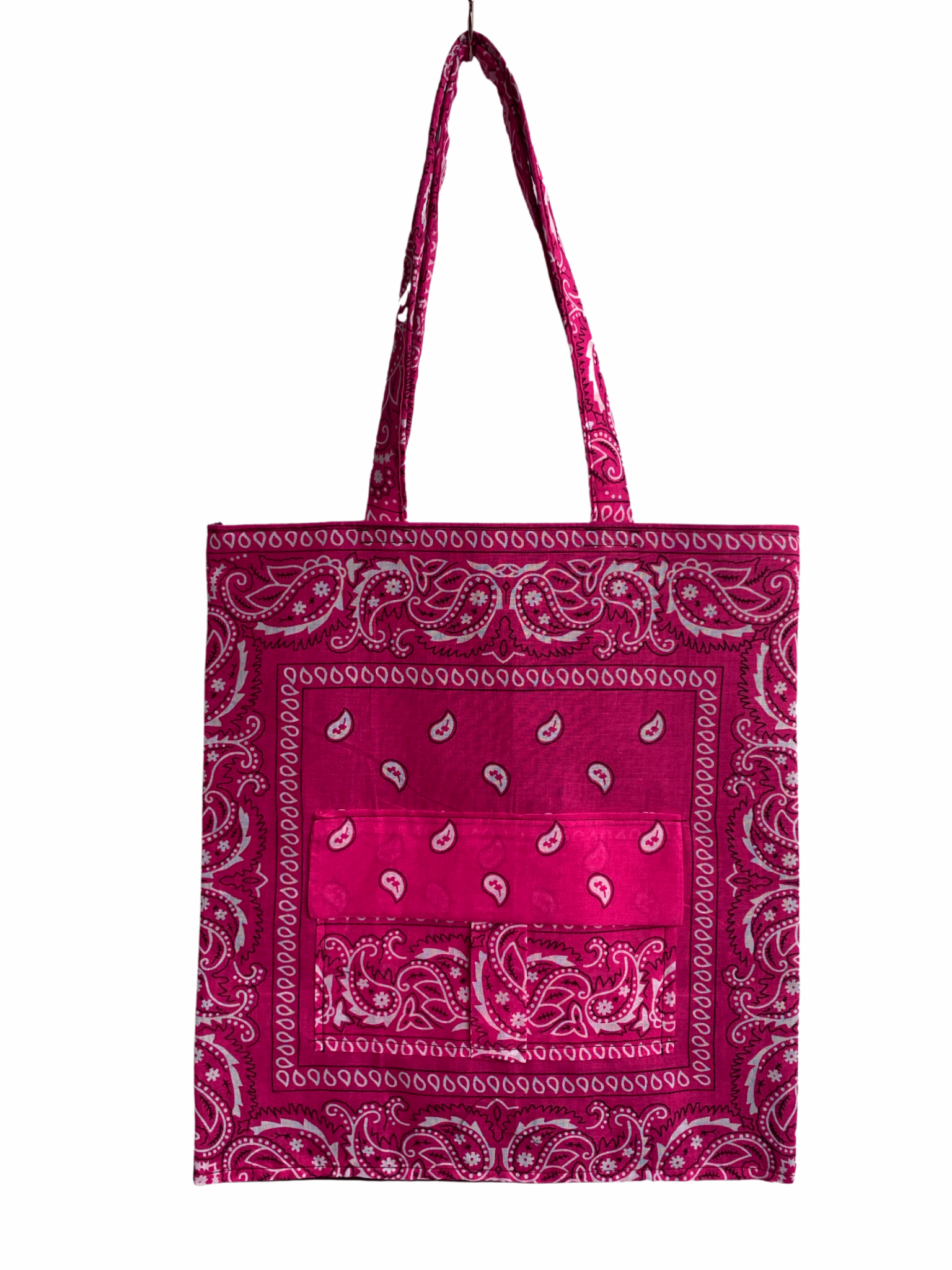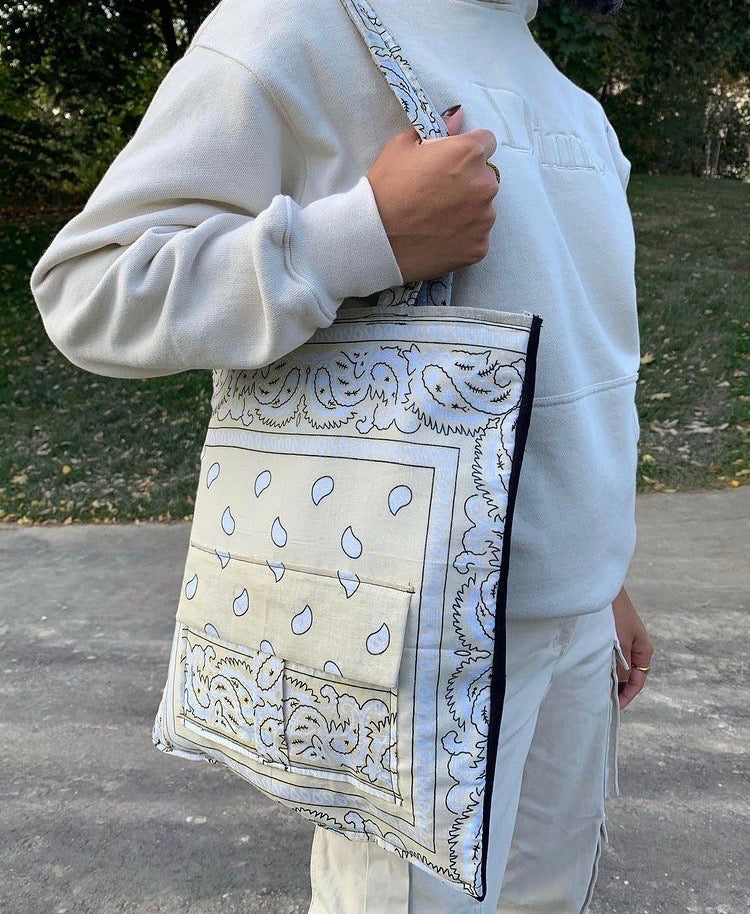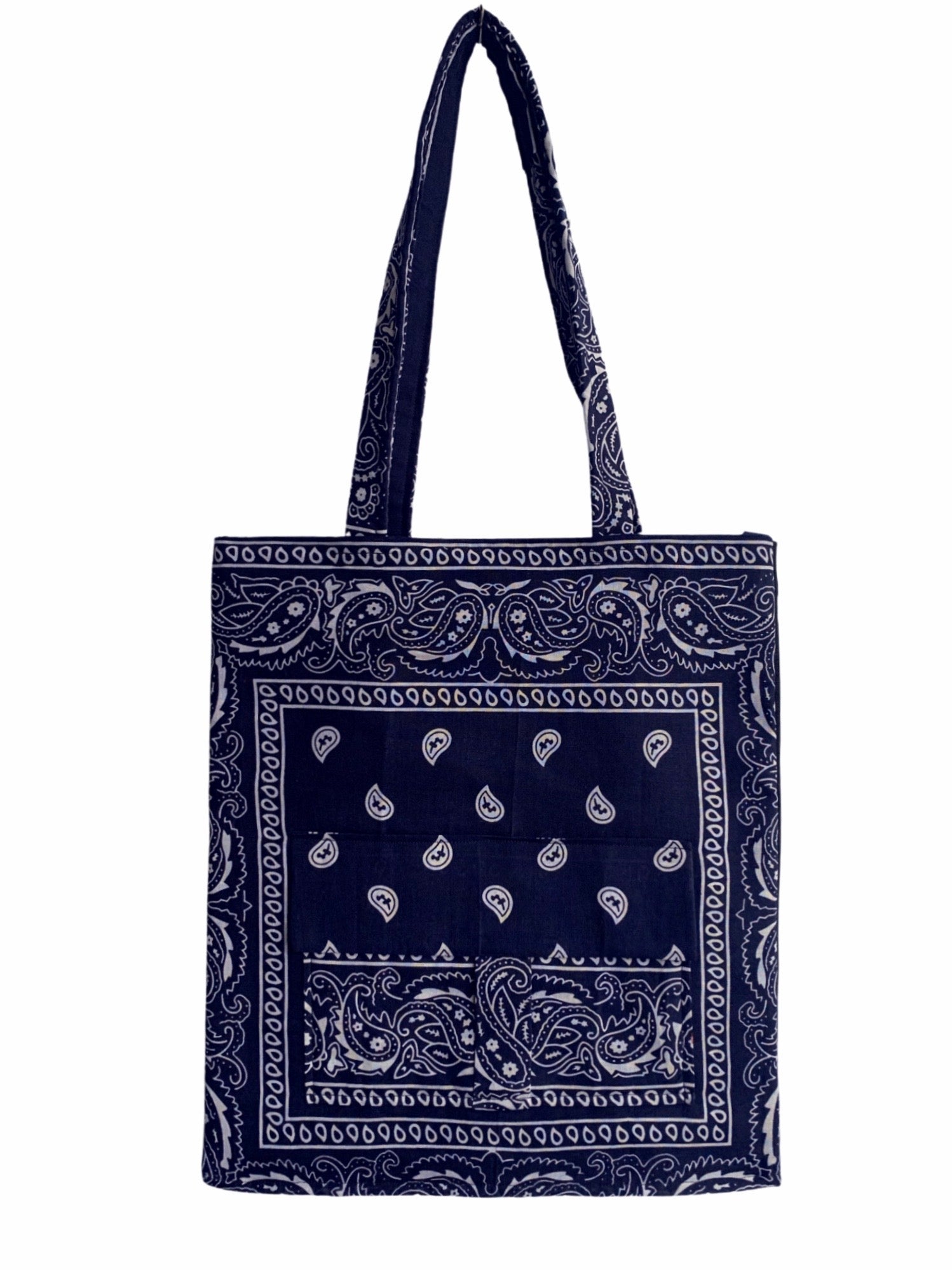 Bandana Cargo Pocket Tote
The perfect accessory to spice up your already spicy outfit. Made with 100% Cotton bandanas with a structured black cotton base. Made with love in Toronto. 
15" x 14"
*Please note each tote is cut by hand from different areas of the bandana leaving each unique and different.
Multiple Colours Available
FINAL SALE