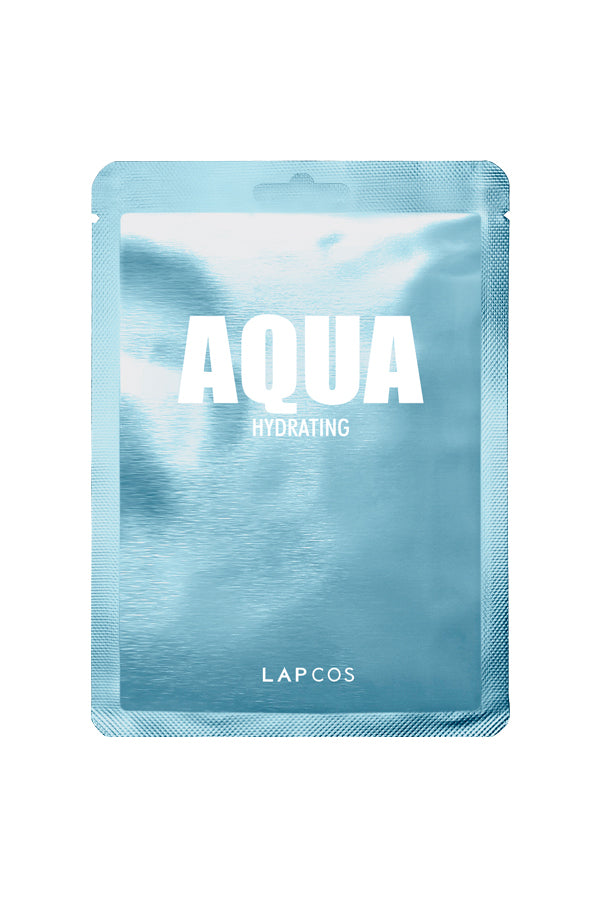 What it is: This cupra rayon Aqua sheet mask contains Seawater and Plankton extract to provide much needed hydration and vitality. 
What it does: The natural powerhouse that is Seawater provides a wave of  nourishment, so that rough, tired skin regains health and energy. Plankton extract, which holds vitamins, amino acids and minerals, supplies skin with deep moisture.
Benefits:
- Revitalizing
- Hydrating 
- Brightening 
Recommended Skin Type: Dry

How to use:

1. Cleanse and tone your face. Unfold single use mask.
2. Leave on for 10-20 minutes.
3. Remove mask and gently pat face to absorb remaining essence into the skin.
4. Apply any remaining essence in the pouch to your neck and body.
FINAL SALE