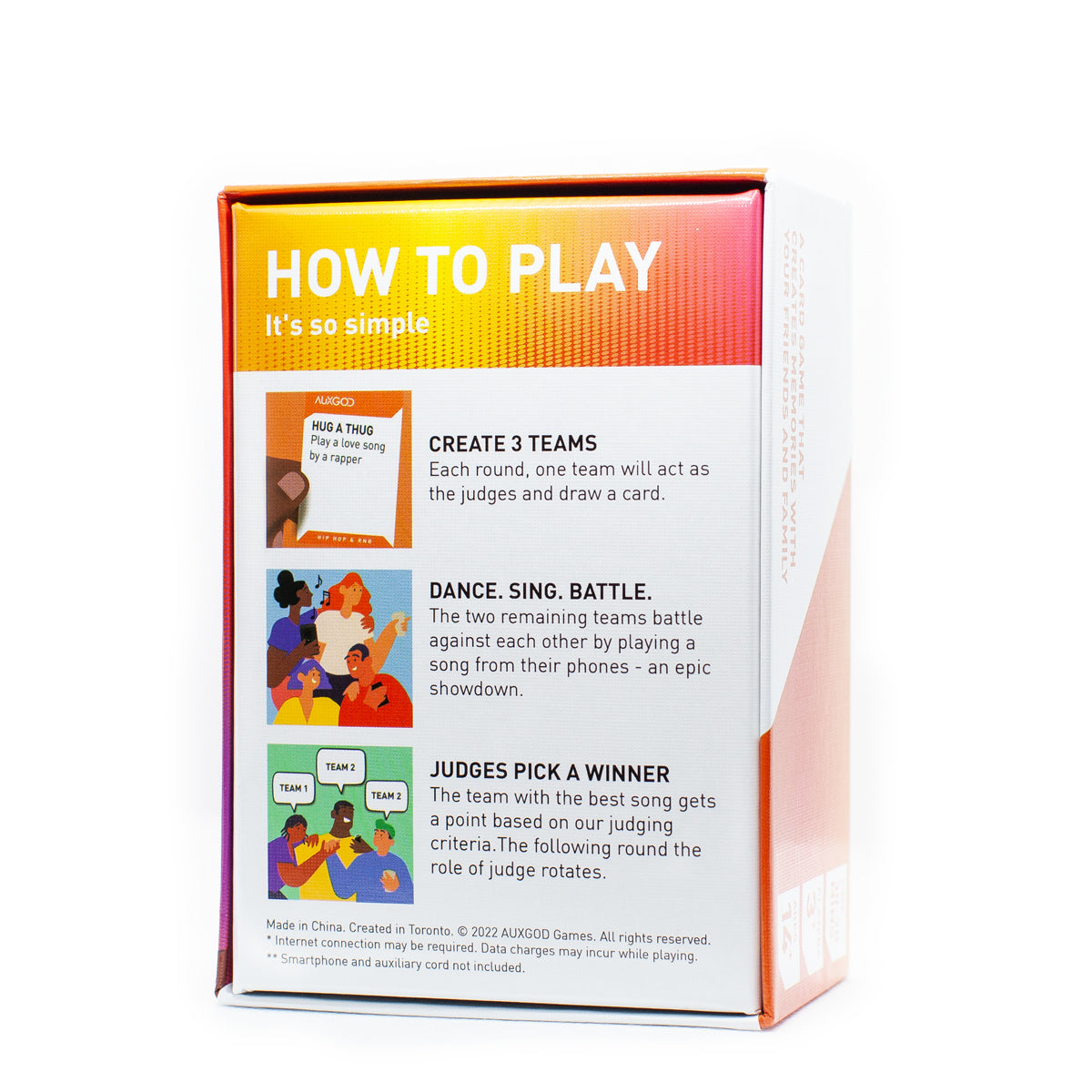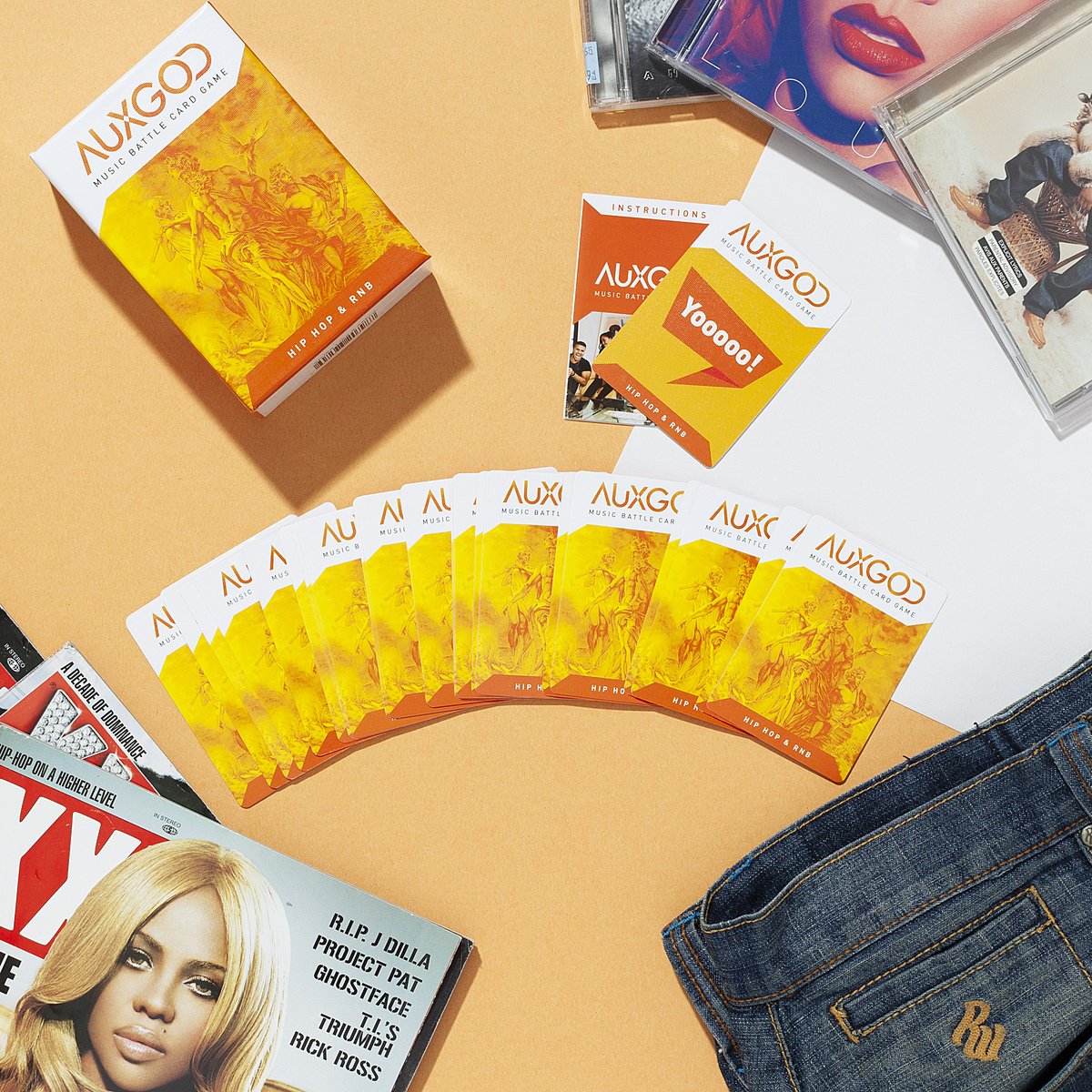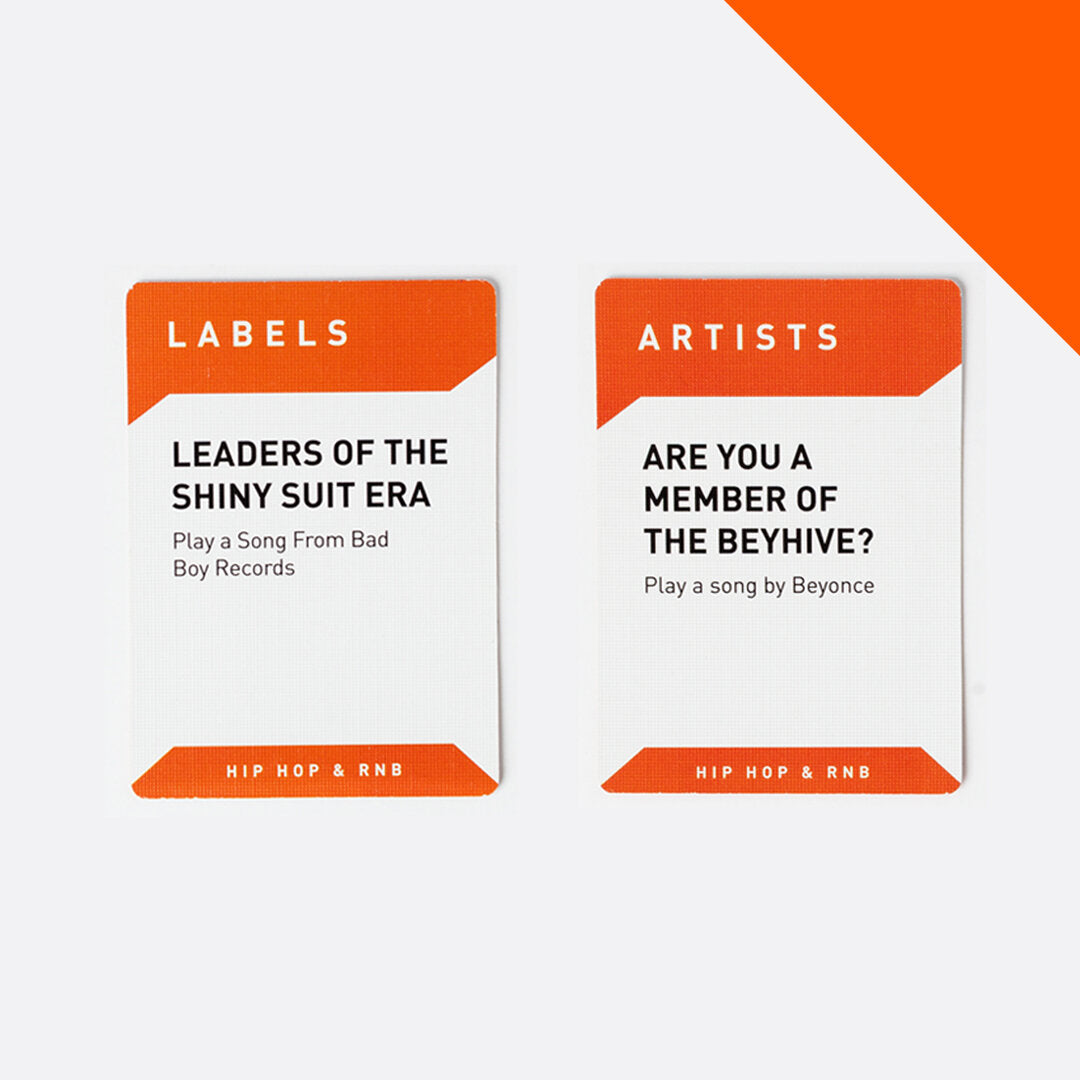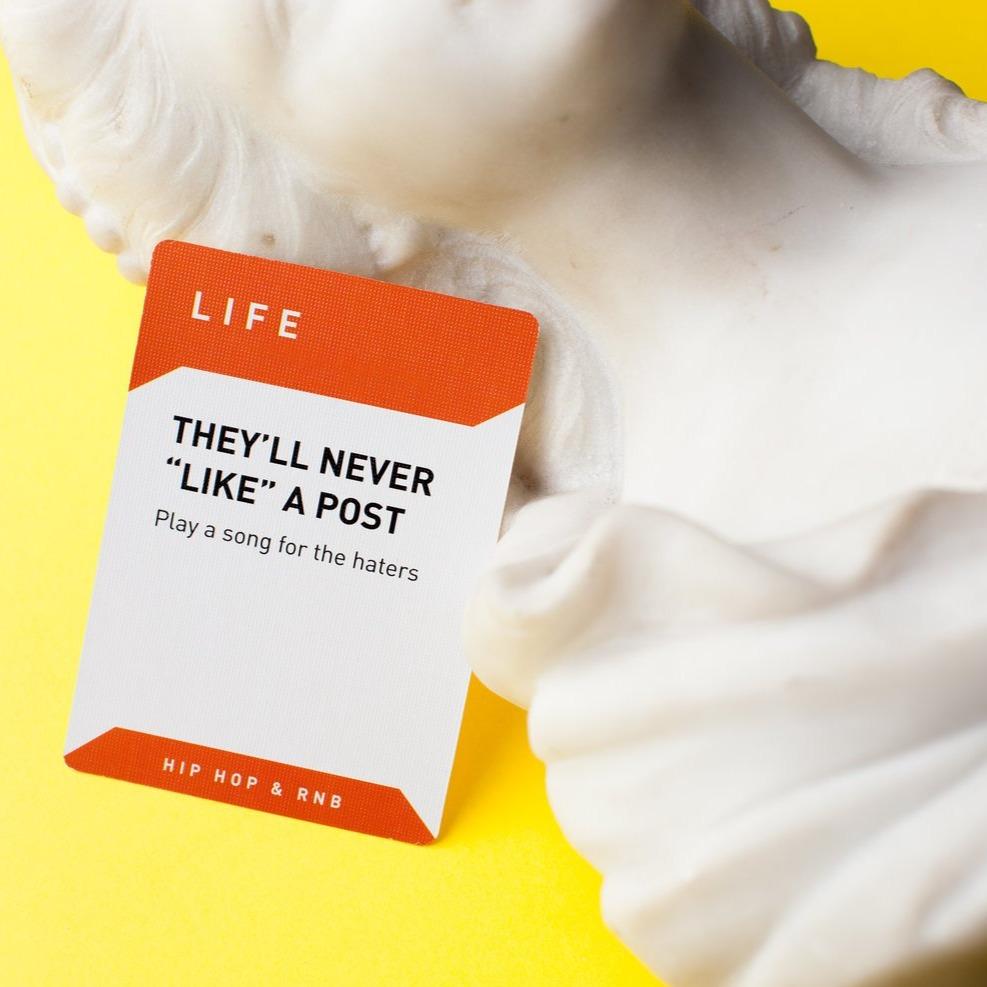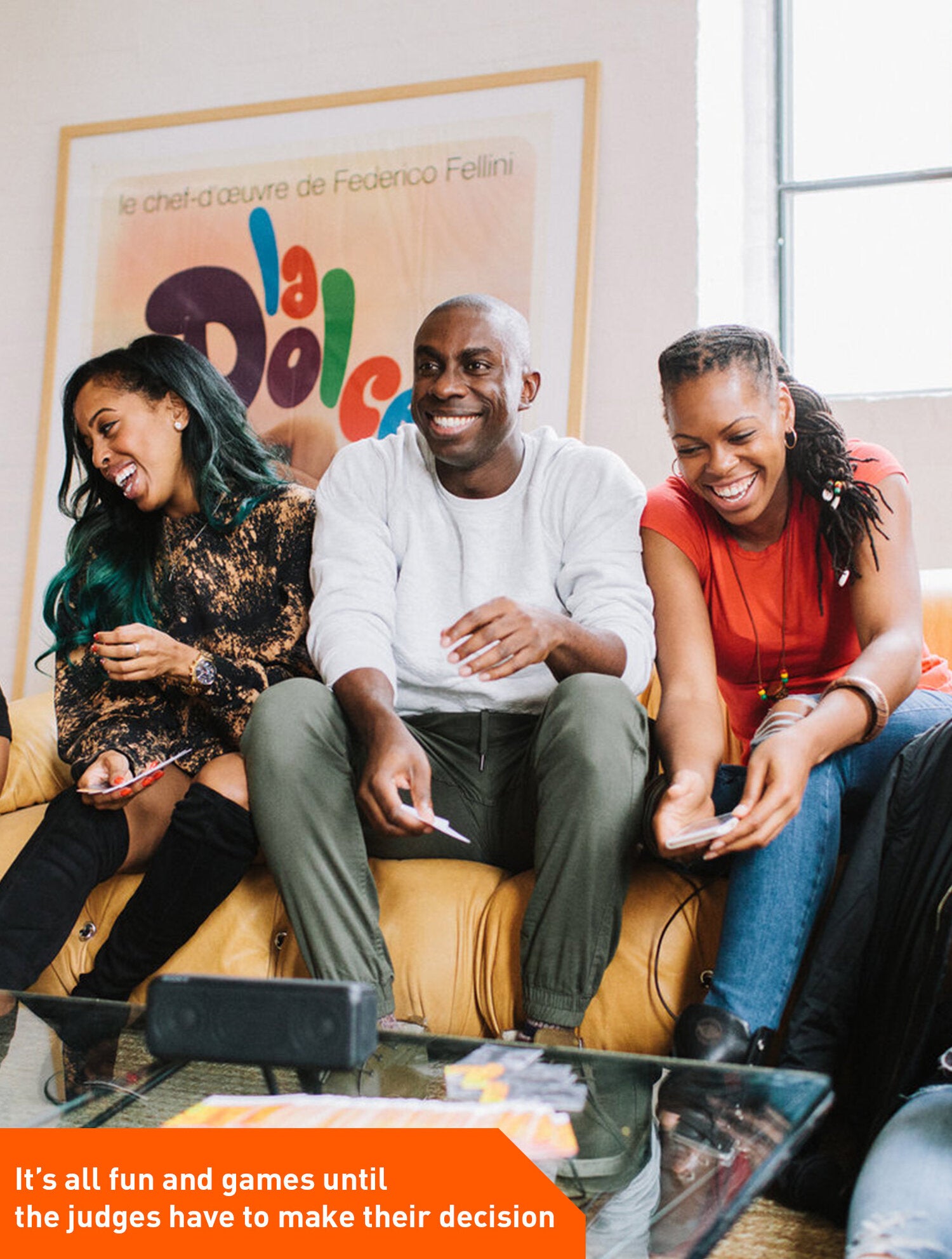 AUXGOD: Hip Hop + RNB Music Battle Card Game
Create fun memories with your friends and family. You're one click away from being the life of the party!
Bring the intensity that Drake brought to Meek Mill at your next party.
Rap and sing to your favorite tracks with authority and dance on your mom's good furniture

Reminisce about those classic songs you've forgotten about, you'll be twerking to the sun comes up

Crown yourself AUXGOD if you win, you're royalty. Make sure the peasants talk to you nice
The pack contains over 100 Hip Hop & RNB cards + 15 bonus cards; Pop, Rock & Country.
Thousands of song options to play in response to our cards. We did our research, it won't get stale like those other games.
FINAL SALE