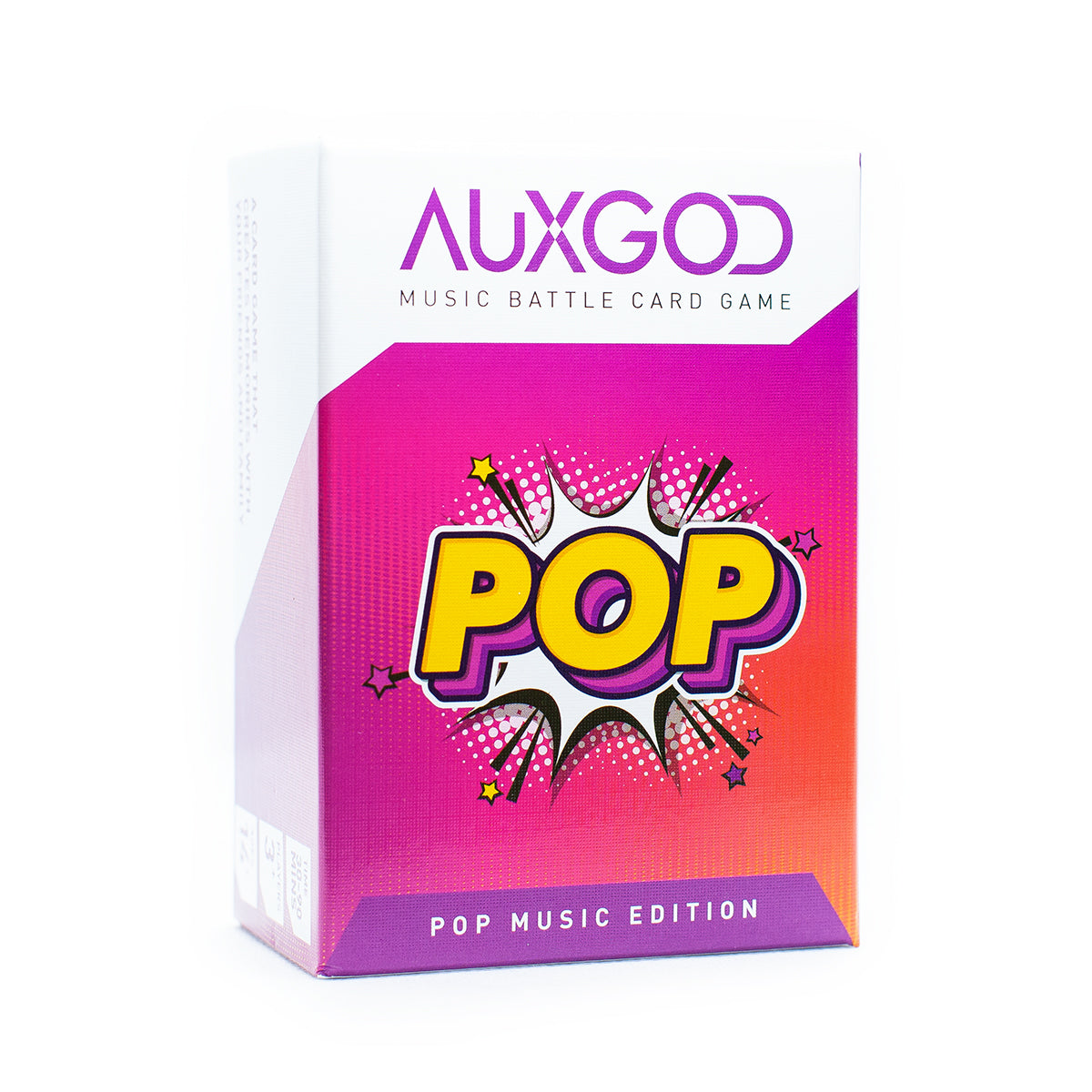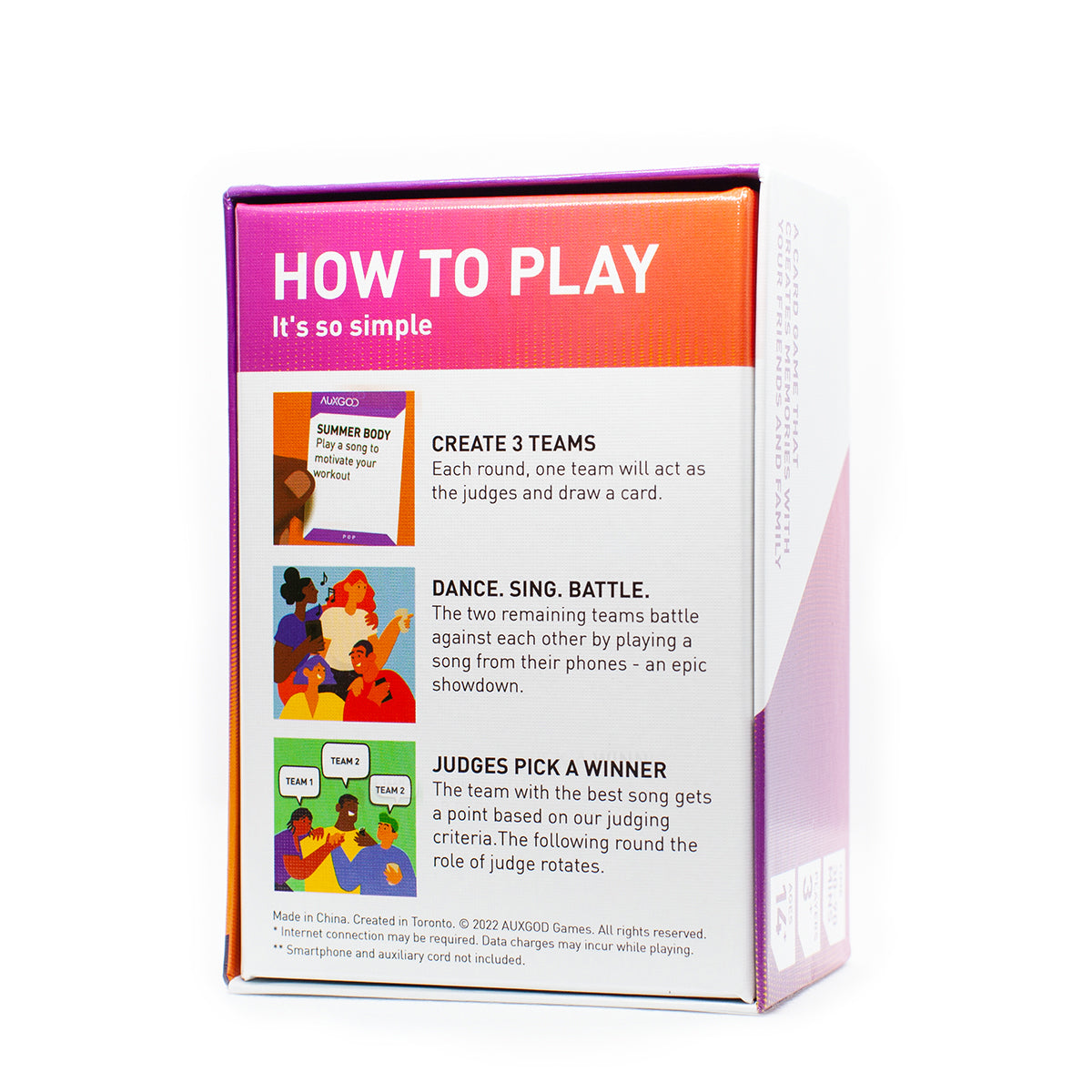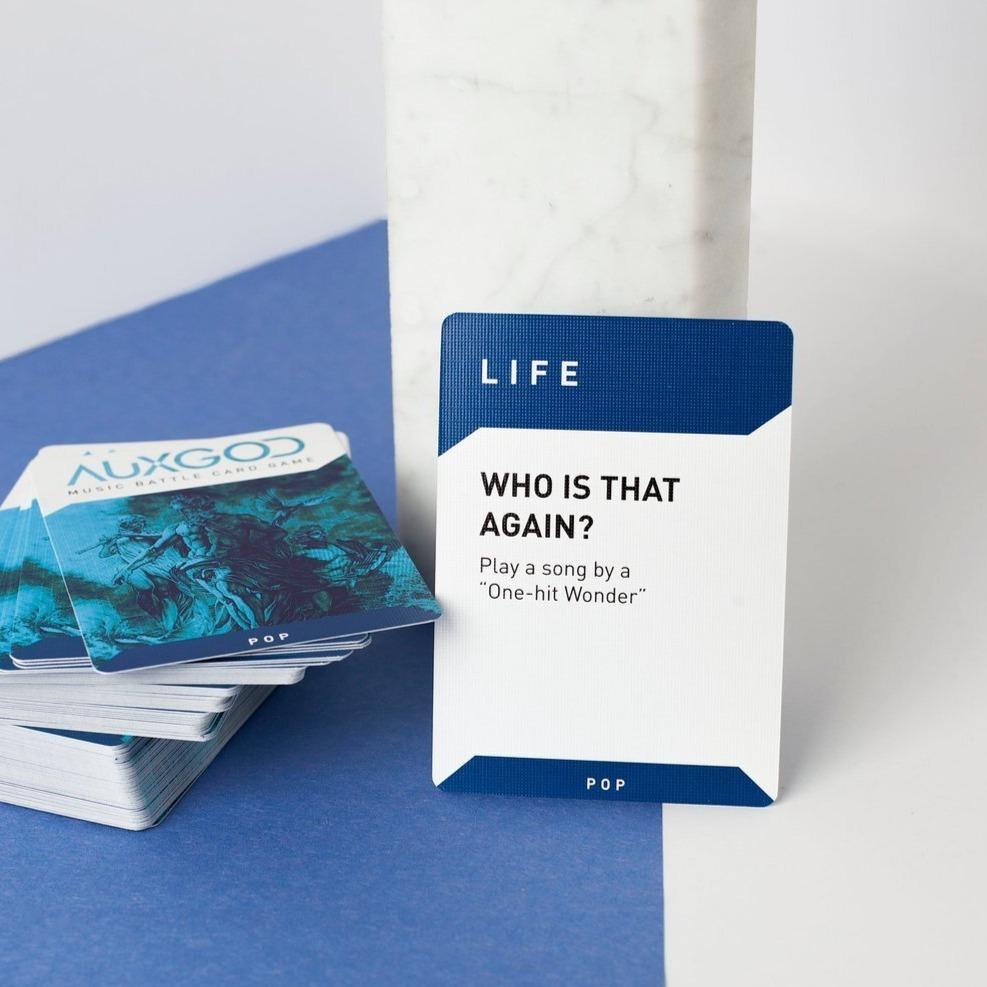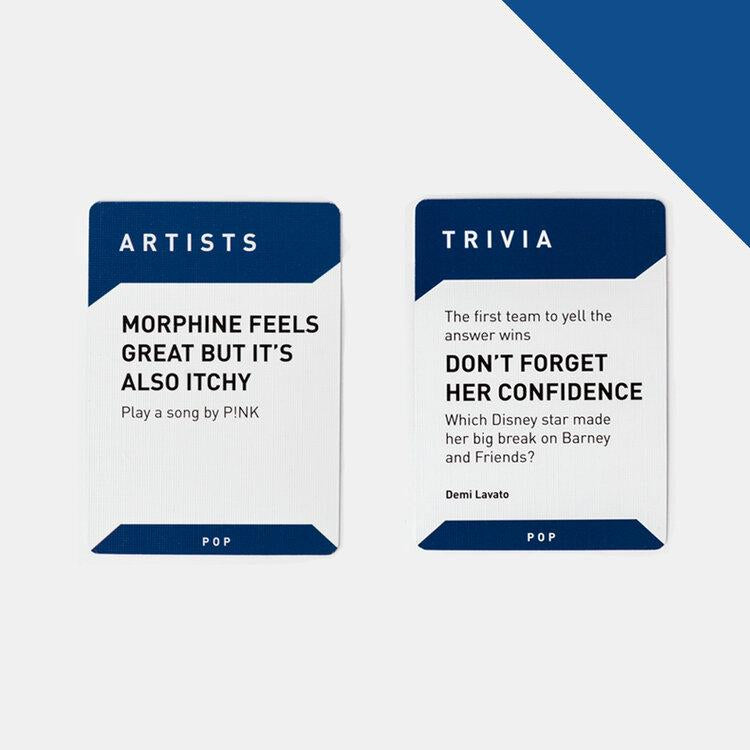 AUXGOD: Pop Music Battle Card Game
It's like a smooth wine, a perfect blend for any competitor.
You'll finally get that opportunity to act like you're on the main stage. Get in your friend's face and dance like you're Britney Spears while singing Toxic at the top of your lungs.
Gets your whole party together to enjoy each other's company. No more side conversations!

Reminisce about those classic songs you've forgotten about

Finally, end the tired debate about who has the best taste in music. (Susan, give it up, it's not you)

Your guests won't want to leave, they'll suddenly forget they have work in the morning
The pack contains over 100 Pop Music cards + 15 bonus cards; Hip Hop & RNB, Rock & Country. Your favorites are all here from the Backstreet Boys to Rihanna! Thousands of song options to play in response to our cards so, What You Waiting For? (Gwen Stefani reference)
FINAL SALE