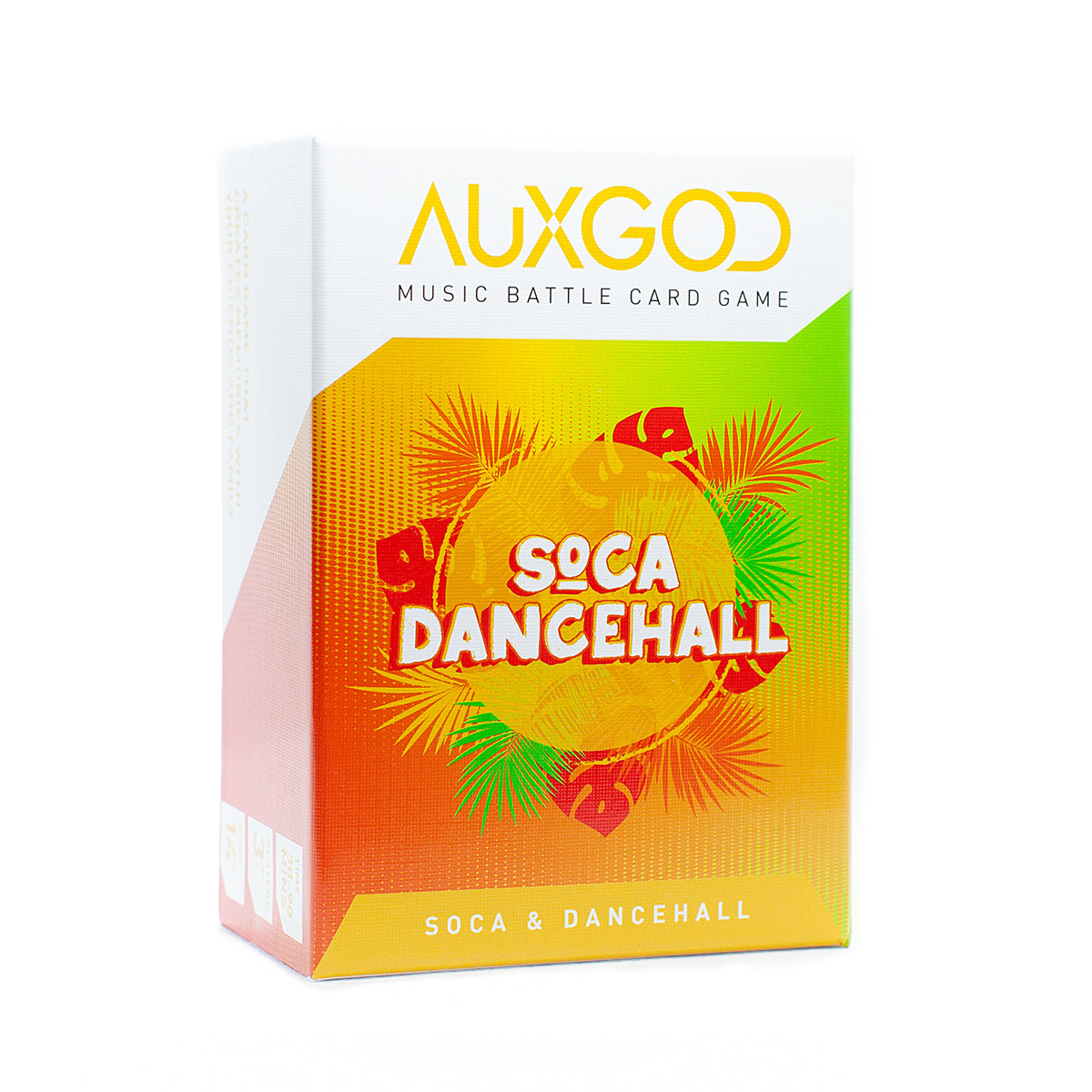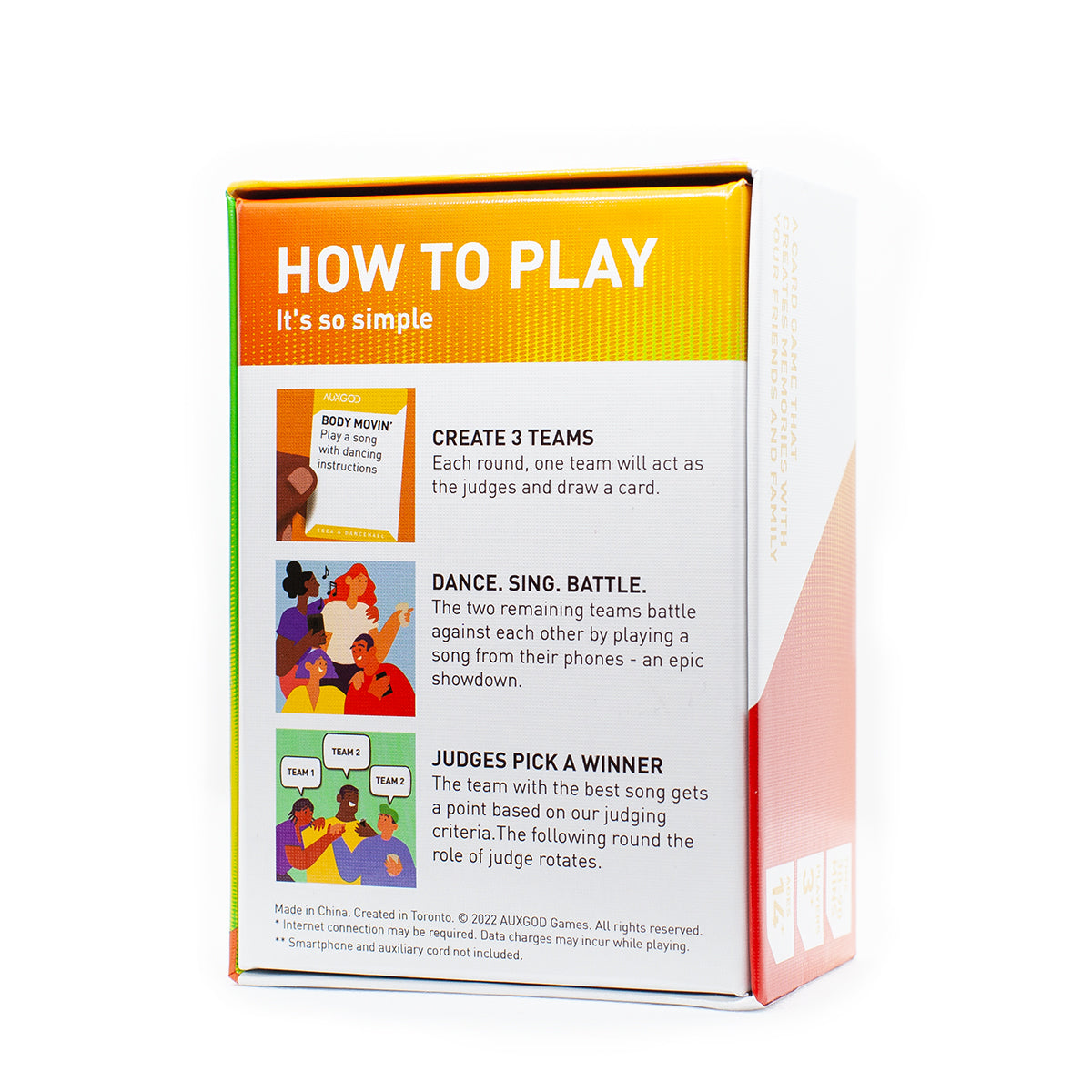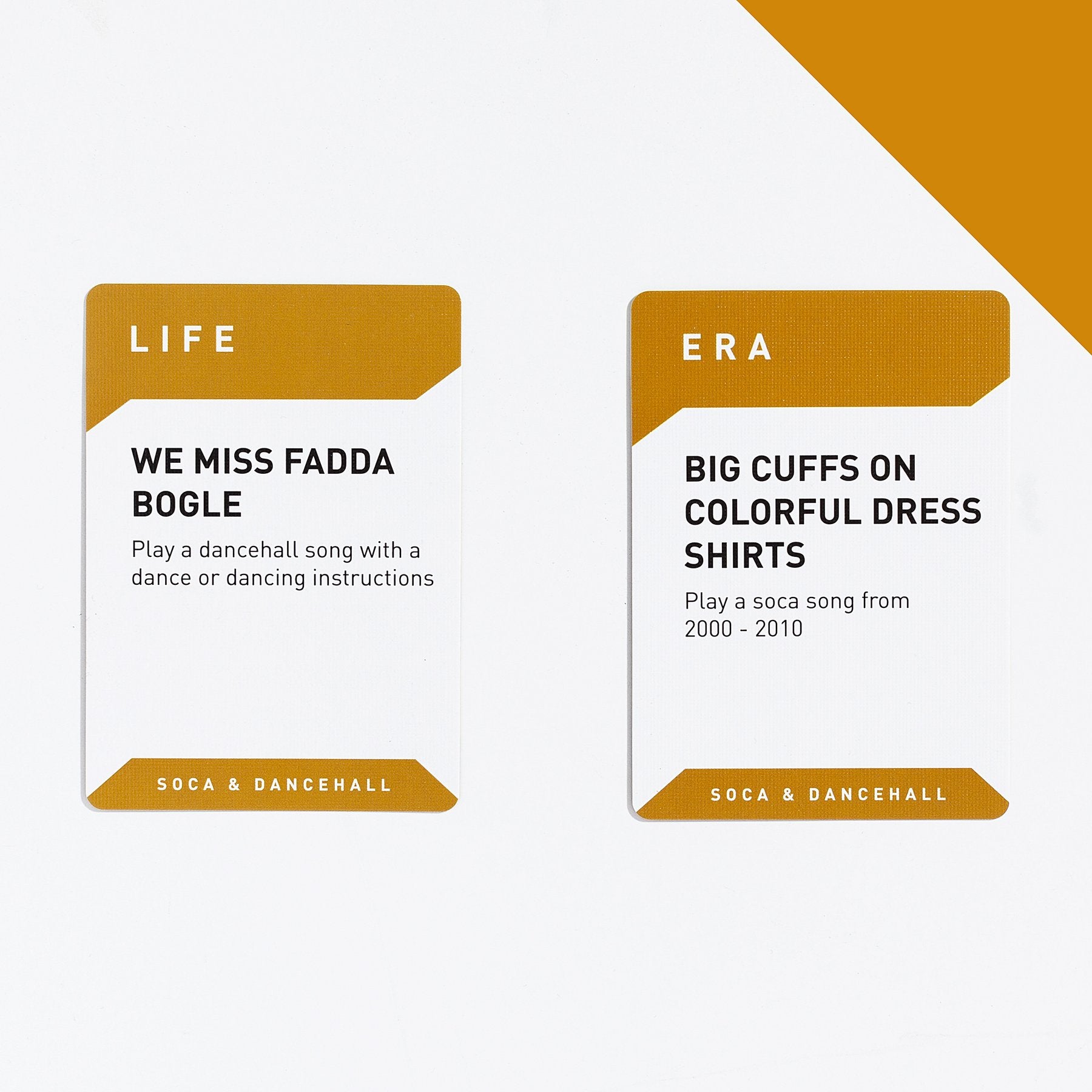 AUXGOD: Soca & Dancehall Music Battle Card Game
Get ready to wukup ya waistline with our Soca & Dancehall edition!

If you've ever argued if it's "Curry Chicken" or "Chicken Curry", played Mas until yuh heel bruk or pronounced every syllable in "uncomfortable" this is for you.

Will easily get all the island people dancing and singing to their favorite chunes with a dash of cussin'


Nostalgia will run deep, songs played will remind you of your parents cleaning the house on Saturday mornings


Every copy sold will increase the chances of the World Bosscoming home.
(We have no authority over this, we just love Vybz)
The pack contains over 100 Soca & Dancehall cards + bonus cards; Hip Hop & RNB, POP, and Rock.
Thousands of song options to play in response to our cards. Giving this pack multiple hours of replay value with any group.
FINAL SALE