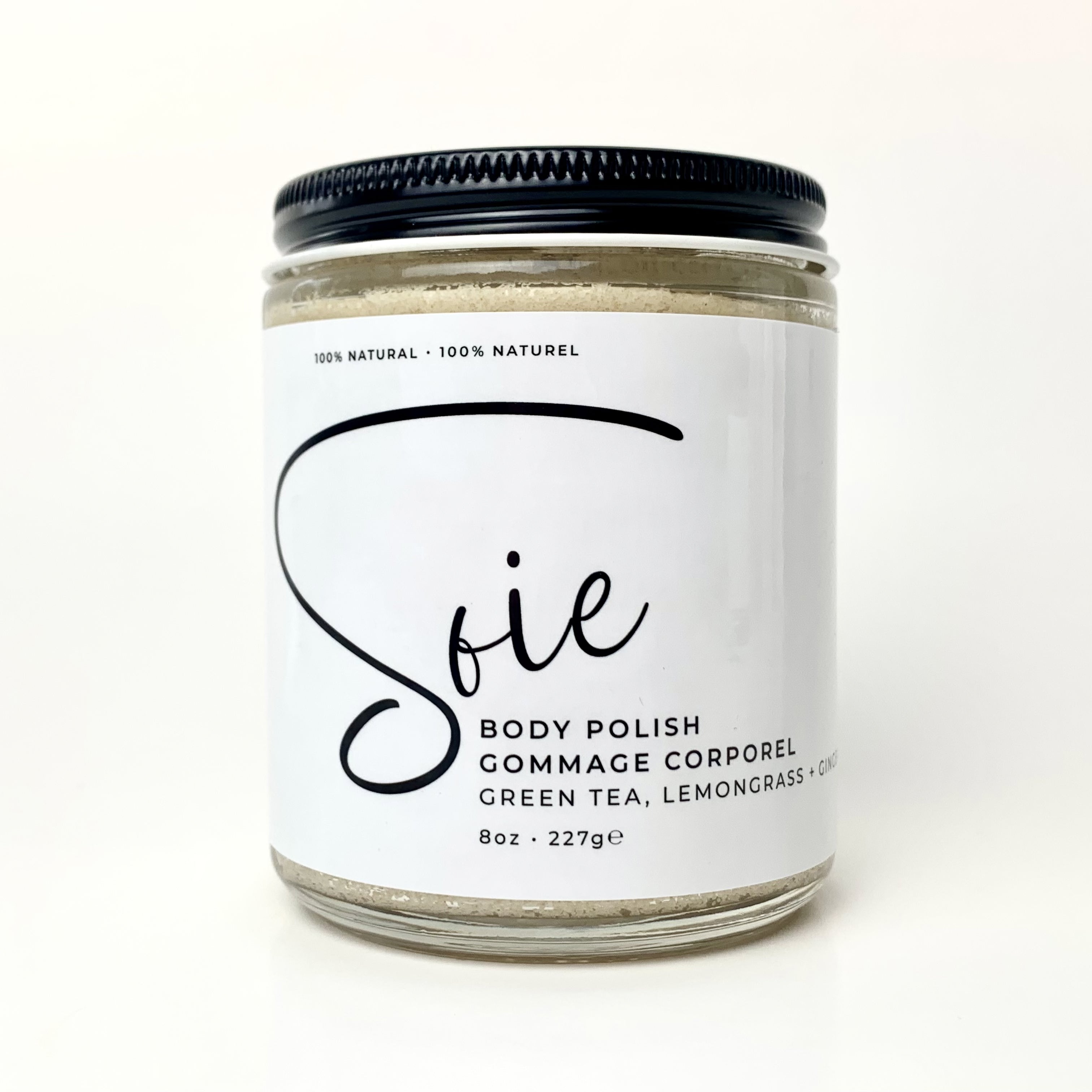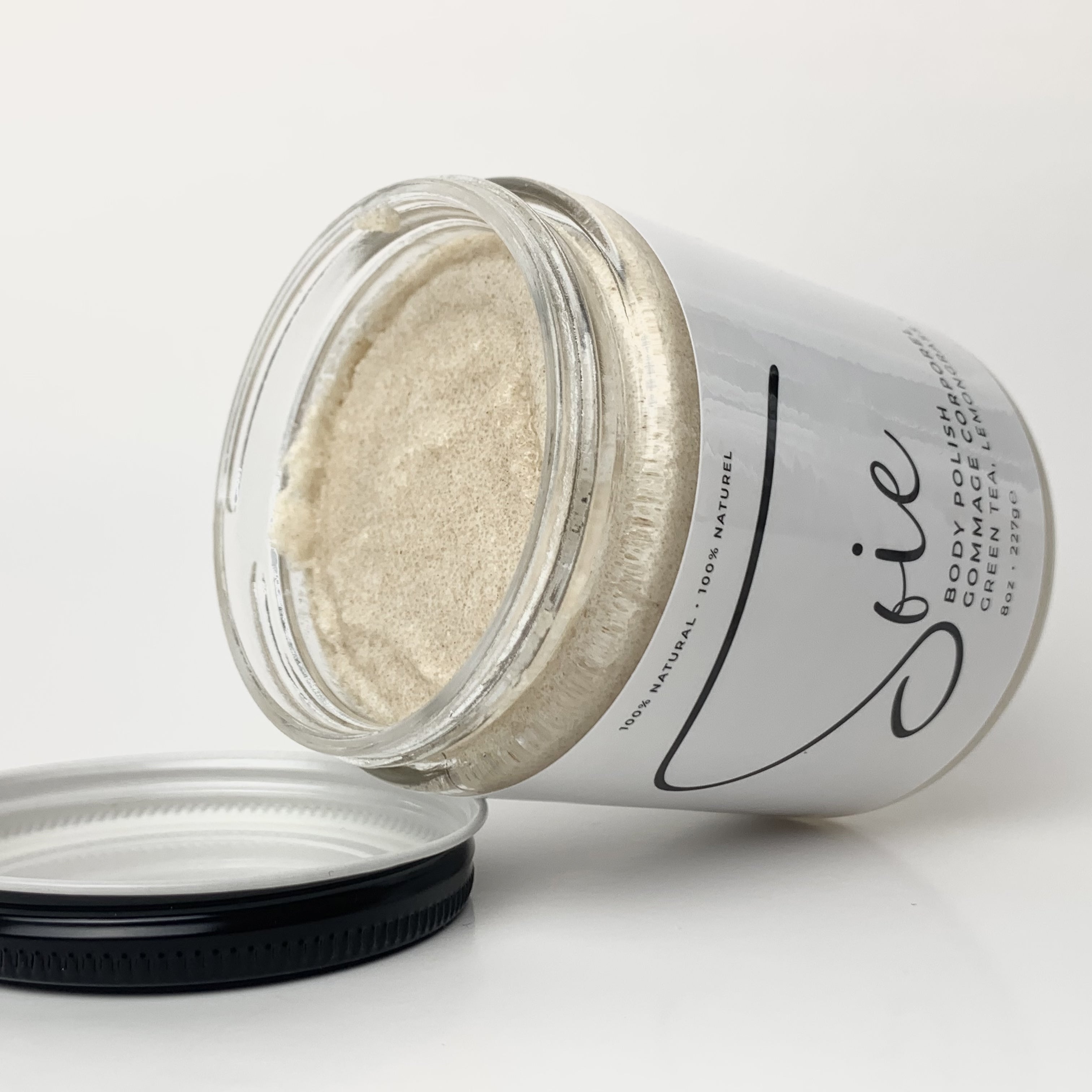 Body Polish Green Tea, Lemongrass & Ginger
A highly moisturizing, gently exfoliating blend with Green Tea Butter, Dead Sea Salt and Sugar, this luxurious body scrub leaves skin softer, smoother, and more nourished. This exfoliating scrub removes dead cells and impurities, allowing the penetration of the green tea extract, with antioxidants, vitamins, and minerals for toning, energizing and rejuvenating effects.
BENEFITS
Green Tea's anti-inflammatory properties can help reduce skin irritation, skin redness, and swelling.
Tea tree oil has anti-inflammatory and antimicrobial properties. It's thought to calm redness, swelling, and inflammation.
KEY INGREDIENTS
Sugar, Dead Sea Salt, Sunflower Seed Oil, Avocado Oil, Green Tea Butter, Shea Butter, Cetyl Alcohol, Green Tea Extract, Beeswax, Phenoxyethanol & Caprylyl Glycol & Sorbic Acid, Lemongrass Oil, Ginger Oil, Tea Tree Oil.