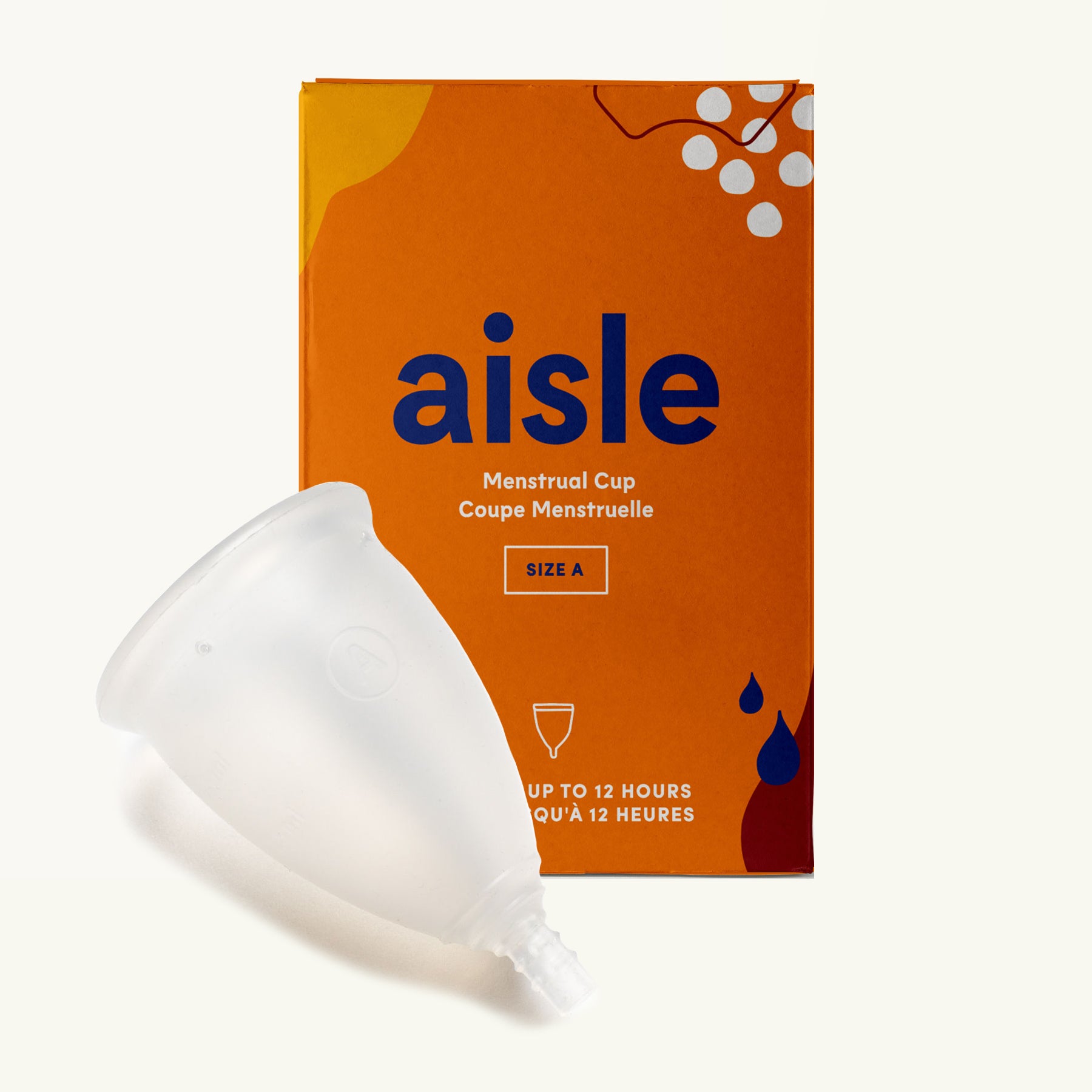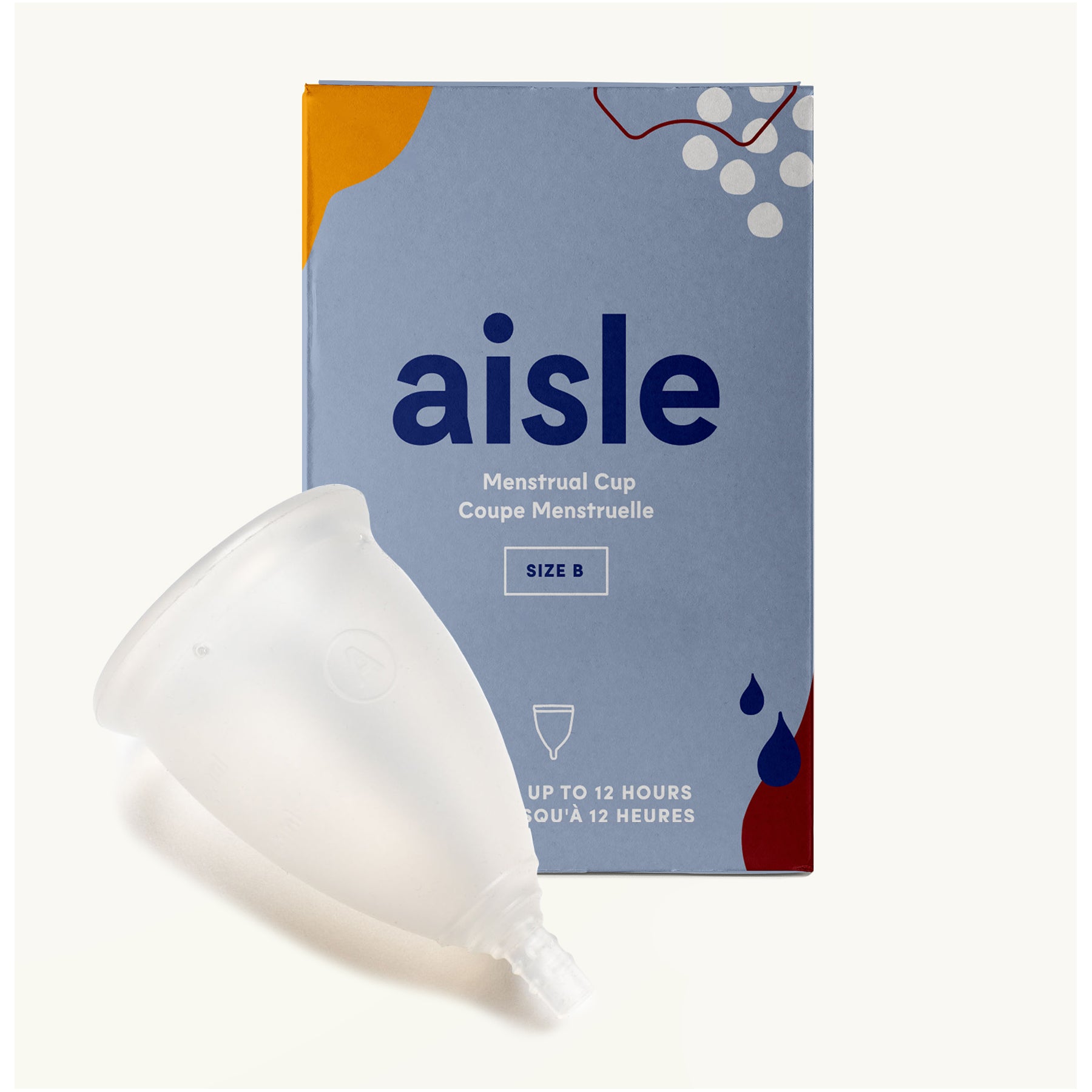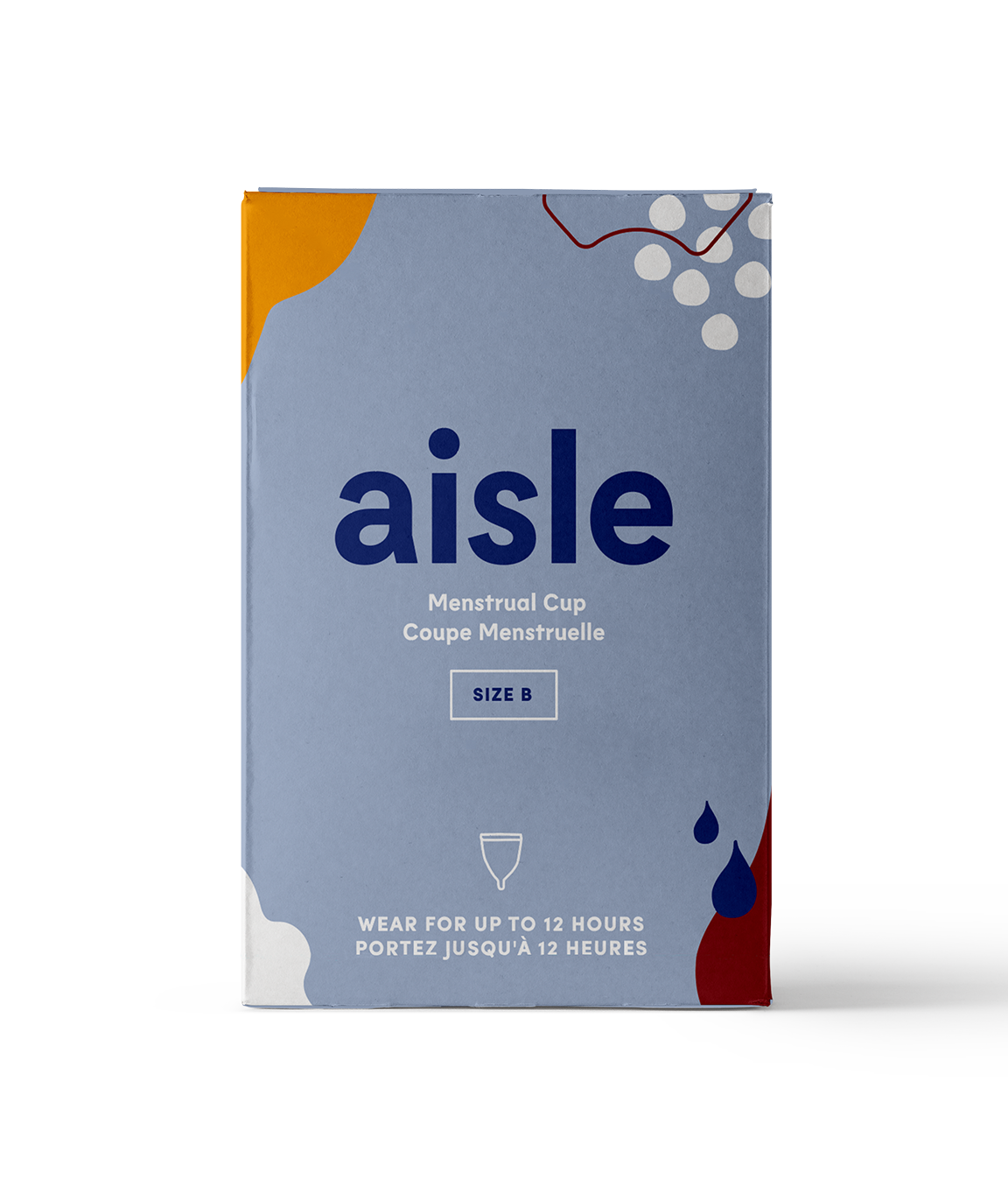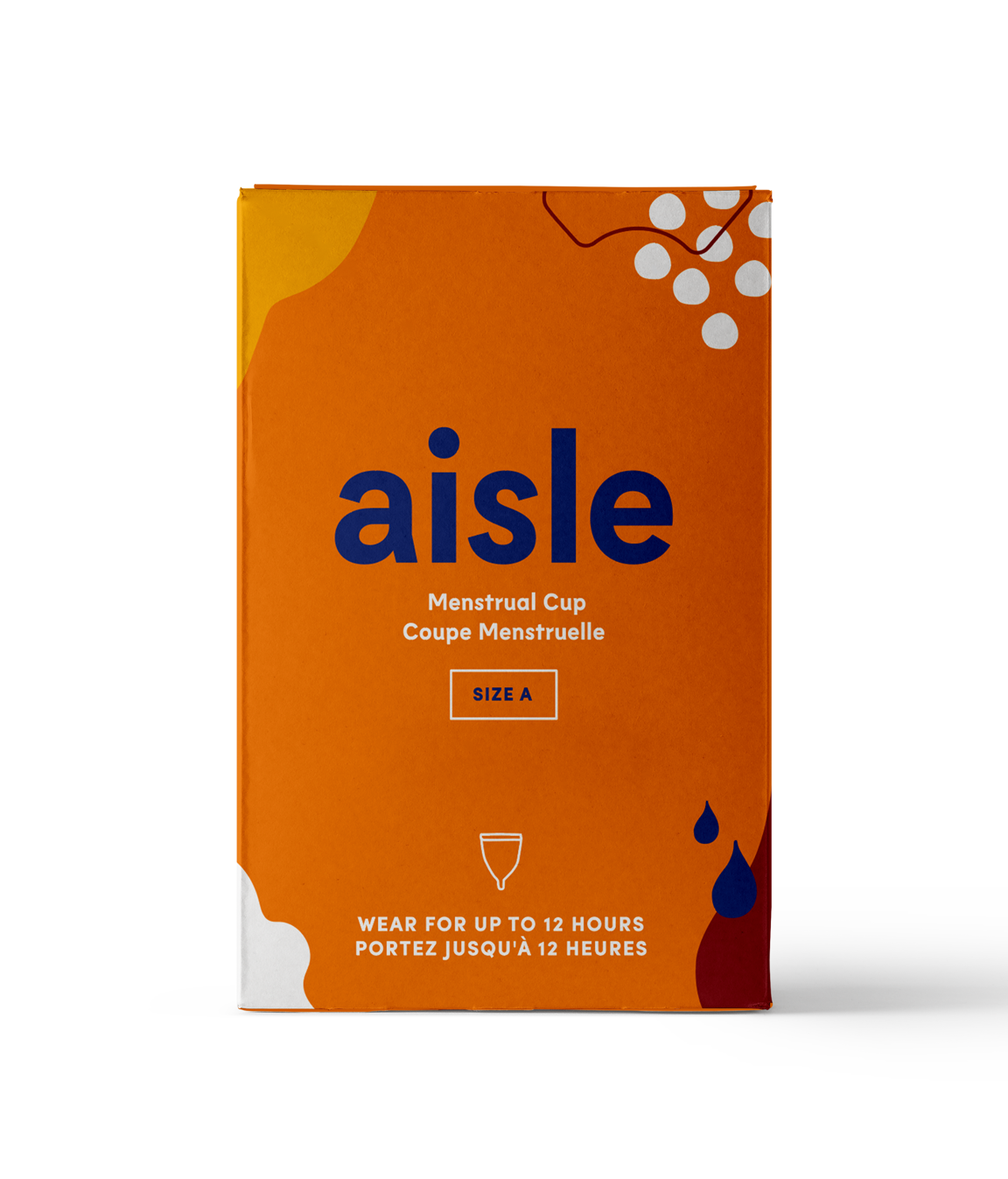 The Aisle Cup is a reusable alternative to tampons made of high quality, healthcare grade silicone. This menstrual cup can be worn for up to 12 hours, so you can sleep, swim, stretch & slay all day. Just empty, wash and re-insert.
Capacity: Holds up to 30 ml, or 6 tampons worth. Up to 12 hours of leak-free wear.
Materials: Made from 100% medical-grade silicone. Free from BPA, latex, dyes and phthalates. 
Which Size Should You Choose? Most folks can wear either size, but you might prefer size A if you're new to cups, or if you have trouble inserting tampons. Choose size B if you've given birth or have a weak pelvic floor.
FINAL SALE