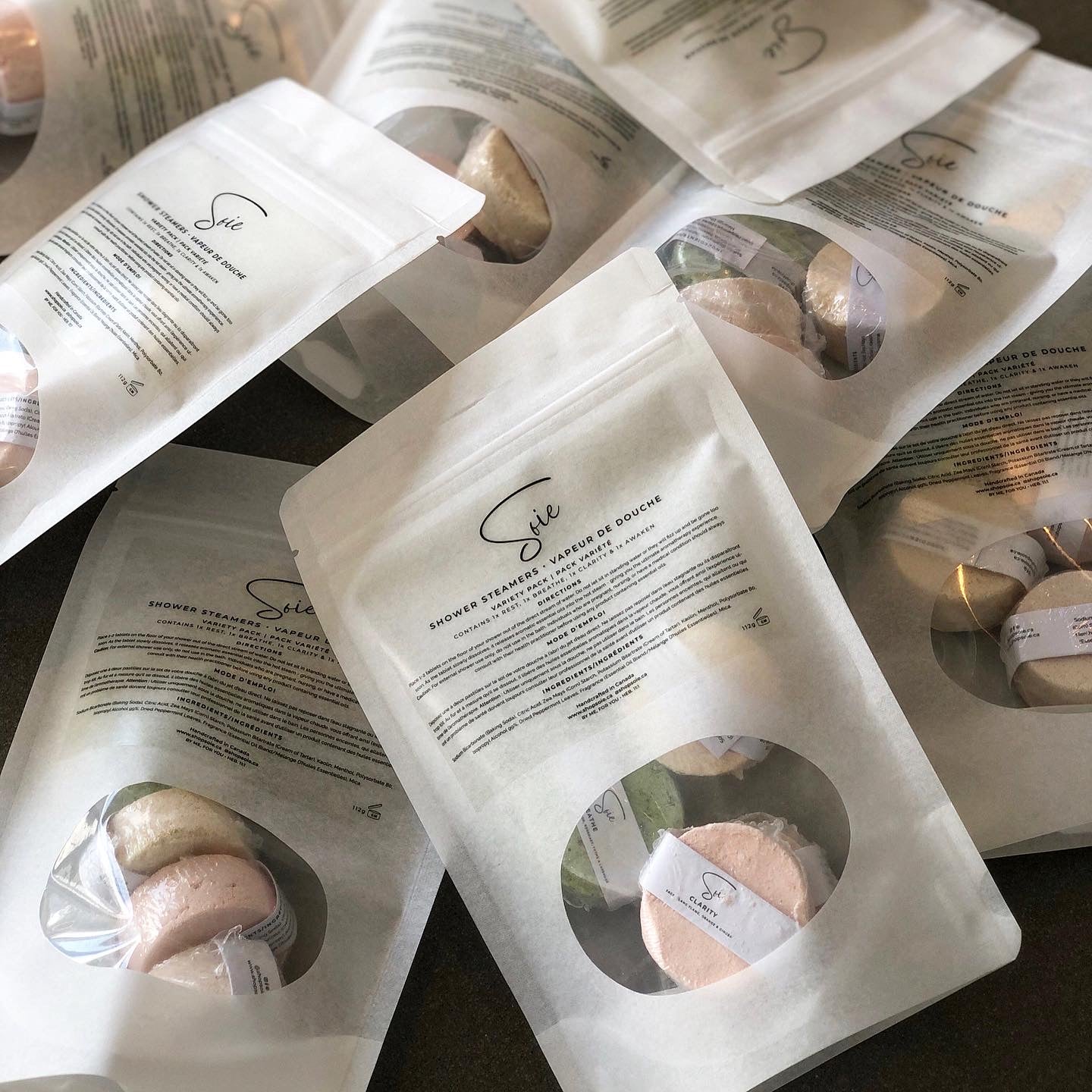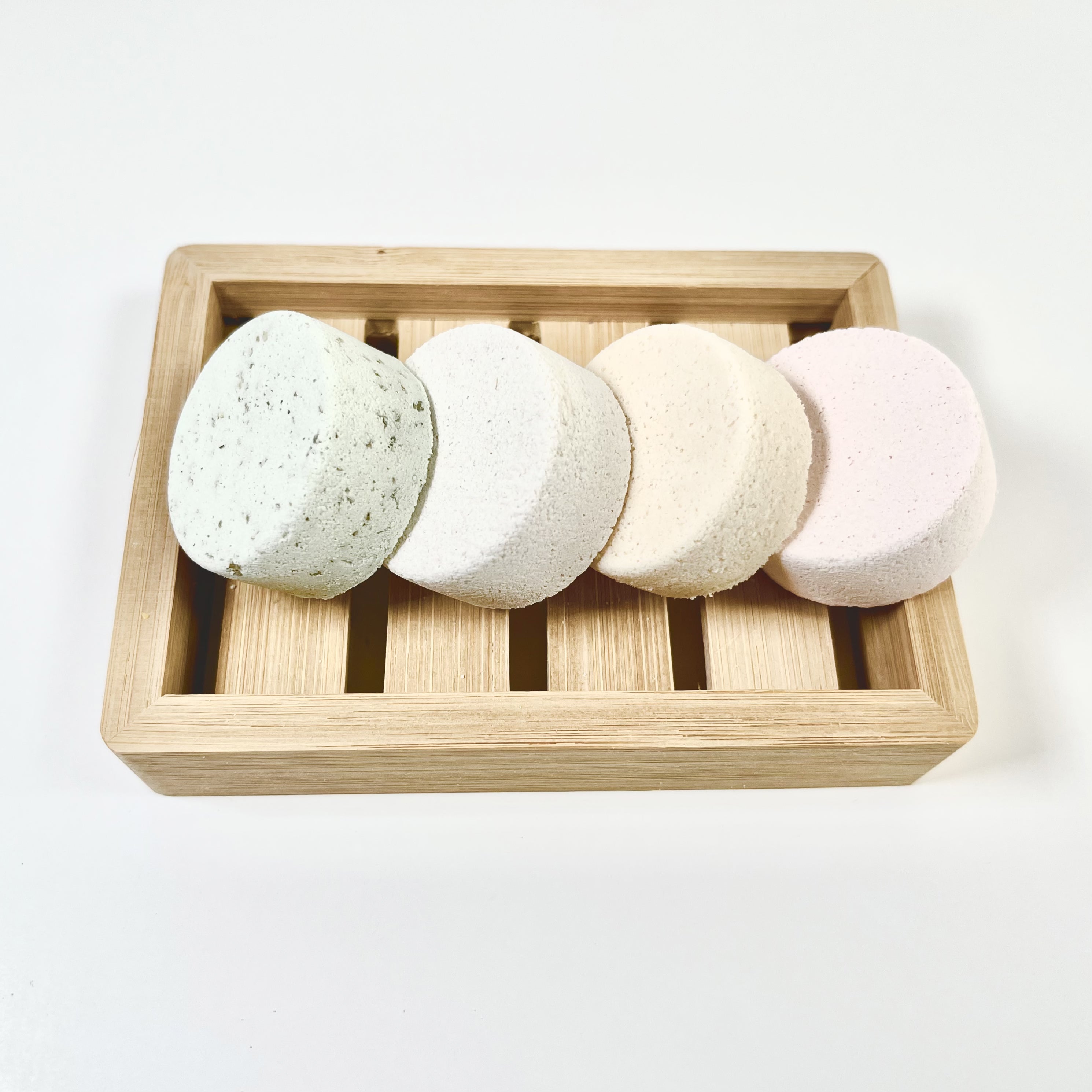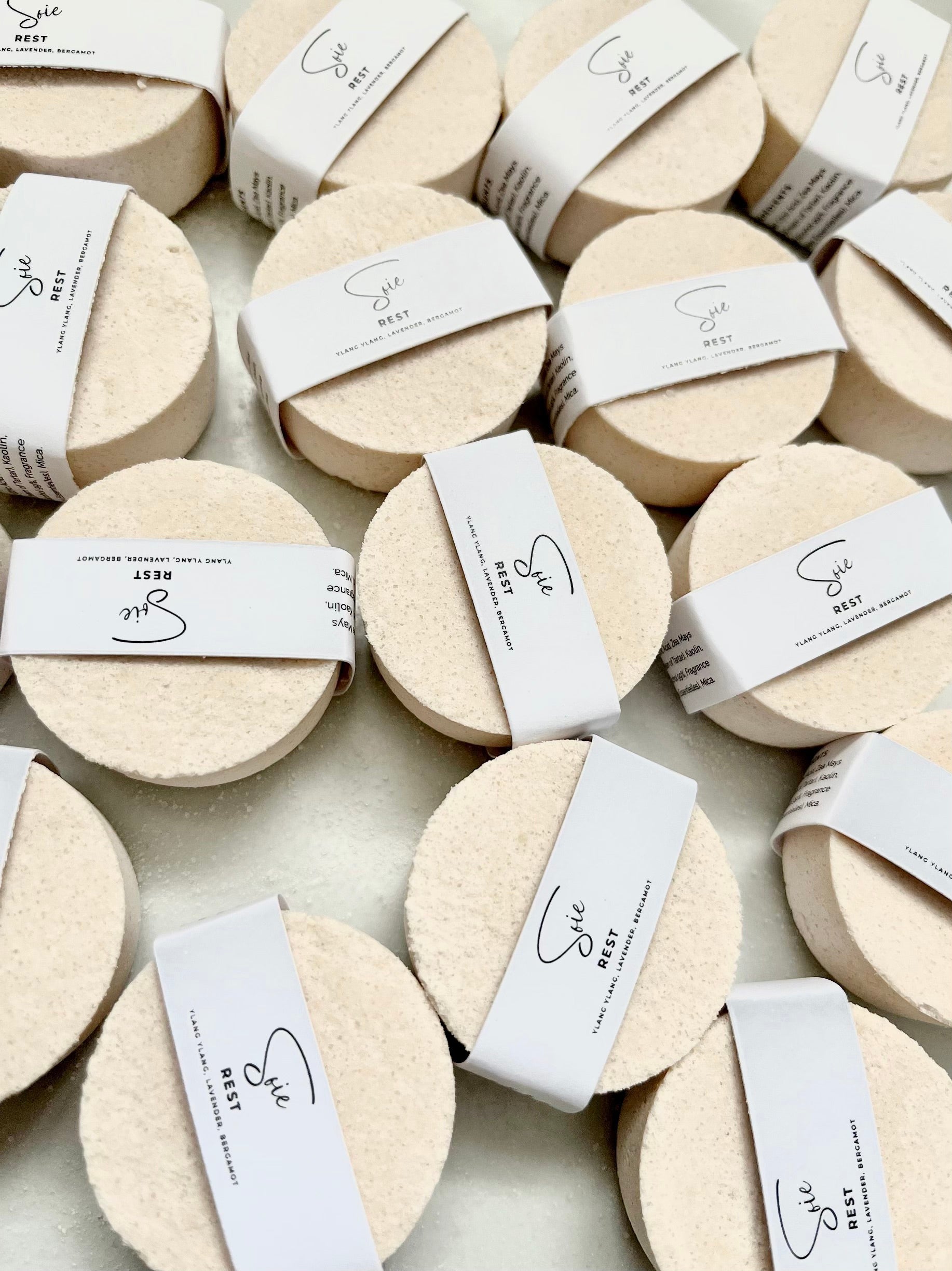 Shower Steamers Variety Pack
A shower spa? I think so. Fill your days with our Shower Steamers Variety Pack, with 4 different scents; Rest, Clarity, Awaken & Breathe.
Want a nice aromatic experience but don't like or have the time to take a bath? No problem. Let clouds of aromatic steam surround you in wellness, bursts of healing fizz up around your feet, and every breath give you the feeling of relaxation. Our Steamers allow your daily cleansing to suddenly become a luxurious aromatherapy escape.
WHAT IS A SHOWER STEAMER?
Basically a Bath Bomb but for your shower. Indulge in a spa-like shower with one of our Shower Steamers. When water activates a fizzy reaction with the shower steamer, it releases the aromas of the essential oils into the air. Essential oils are thought to work by engaging our senses and stimulating our mood.
Handcrafted in small batches from premium and natural ingredients, our shower steamers elevate and enhance your every day.
REST: Shake it off and find your focus in a burst of slang slang, lavender and bergamot essential oils. Unwind after a long day and be ready for a restorative sleep.
CLARITY: Unburden your worry and re-center yourself. Indulge in rich and earthy scents of sage, ylang ylang, orange and ginger essential oils. A great way to clear your mind and refocus.
AWAKEN: An eye-opening, pulse-quickening, punch of grapefruit, let's-go lemongrass, uplifting orange, and earthy patchouli essential oils will help to energize and help revive. A great way to "Carpe Diem!"
BREATHE: Turn your shower into a eucalyptus bath with the combination of the cleansing scents of eucalyptus, peppermint, and thyme. The added bonus of relaxing lavender essential oils will help you breathe deeply to clear your nasal passageway and foggy mind.
KEY INGREDIENTS  
Baking Soda, Citric Acid, Corn Starch, Kaolin Clay, Isopropyl Alcohol 99%, Essential Oil Blend, Mica.
FINAL SALE